We get it.
Planning a wedding (or bat mitzvah, or corporate party, or any big event) can be overwhelming. You know you want event entertainment, social media-worthy shots of the evening, and great souvenirs for your guests.
Basically, you want a photo booth. So we've scoured our blog for the best photo booth ideas, tips, and more to help your event planning experience go a little more smoothly.
Why Photo Booths?
No one can deny that photo booths have been growing in popularity over the last few years. But if you've ever questioned why, look no further!
Soon, you'll be ready to book a photo booth of your own.
When something has been around for this long (and still going strong), it's not a "throwback," it's a classic! Here are all the reasons why photo booths ain't going anywhere.
Wedding and event photographers are an important part of capturing amazing memories of your closest family, friends, and supports. But that doesn't mean you don't need a photo booth! This article lists five (super) important reasons why you still need a photo booth at your event (yes, even if you hired a photographer).
Move over, iPad…there's a new photo booth in town! DIY photo booths are fine for your tween girl's next sleepover, but your formal event deserves better.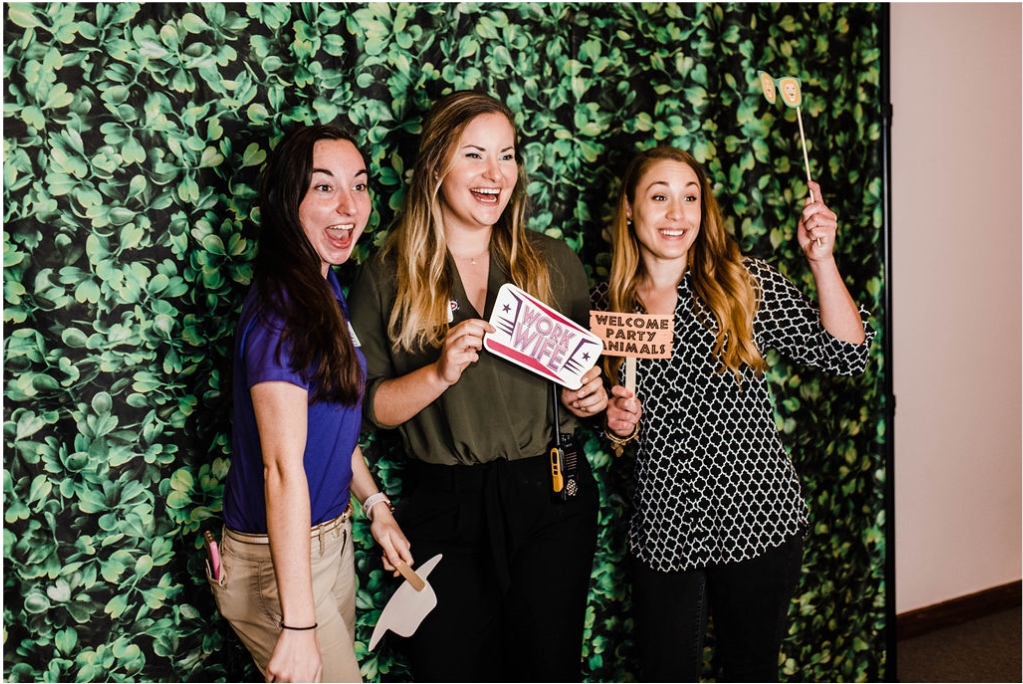 Maybe the last time you stepped in a photo booth was before you took the SATs. Don't worry! We'll explain how the photo booth rental process works. (It's much easier than you think!)
Photo booths come in all shapes and sizes, from "bare bones" to "all the bells and whistles." How can you get a great experience without going over budget? In this article, we'll discuss what you can expect at different price points and how to narrow down your options.
When it comes to event vendors, you get what you pay for…and that includes photo booths. And when you break it down, you'll find that photo booth rentals are actually a really great value.
Not every photo booth company is created equal. Now that you've narrowed down your options and your budget, here are 10 questions to ask a potential photo booth rental company so you can be sure you're getting a legitimate, hardworking team who will give you the experience you're hoping for.
Let's get ready to ROCK! Here are 10 tips that will take your photo booth experience to a whole 'nother level.
Gettin' Fancy!
Photo booths are great, but there's more to them then some camera technology and a printer.
It's those fun extras that make photo booths so much fun at any event. Here's how to squeeze the most fun into your photo booth experience!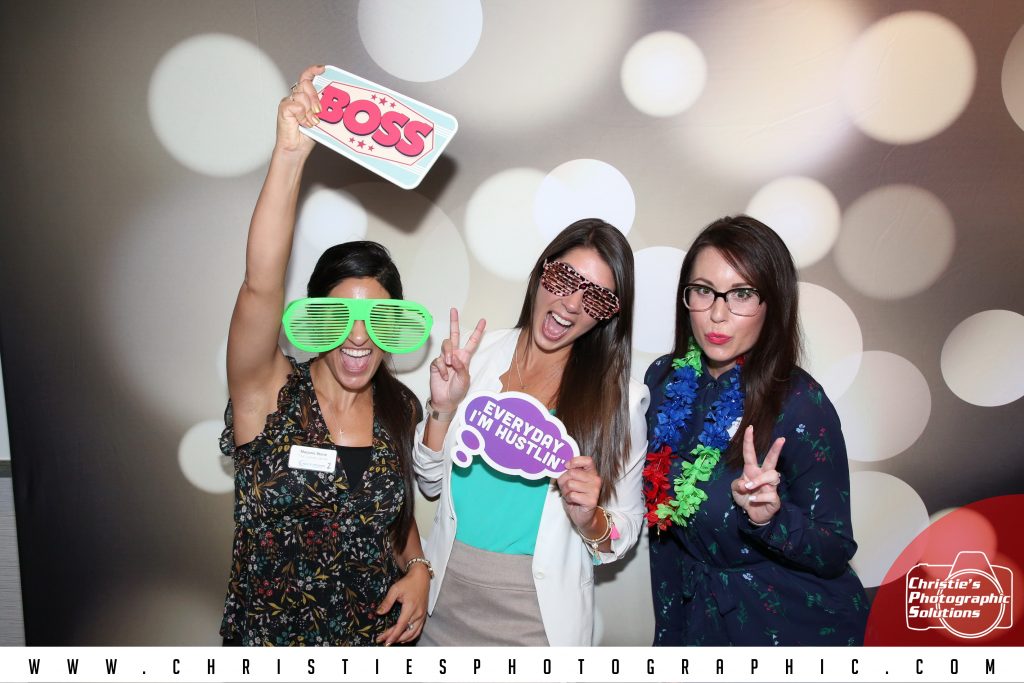 Whether you're a host or simply attending a ton of weddings this year, you're gonna want a list of cute pose ideas so you can take an uber-cute photo booth selfie.
Every Photobooth Rocks! rental comes with a selection of amazing party props that add a little magic to your photo session. Here's just a few examples of what we have to offer.
The backdrop sets the tone for everyone's photo strips. Here's some ideas on setting the perfect stage for those photo booth selfies.
You were born to stand out, so why settle for a photo booth that blends in? Here are five ways we can customize your booth rental so that you stay top-of-mind.
Which Booth Should I Choose?
The booths of yesteryear didn't have much to set them apart, but modern photo booths can do things you never thought possible!
Here's a crash course on Photobooth Rocks' booth types so you can pick the perfect one for you.
The '80's mall photo booth ain't got nothing on these bad boys! Take a look at five awesome things the modern photo booth can do. (The high school version of you would be super impressed!)
It's still around for a reason…nothing beats the original. Here's the scoop on everyone's favorite: the Classic Photo Booth.
Have you seen this puppy yet? Oooooh, baby, you're in for a treat! You've gotta check out this modern machine.
They both seem cool, so how do you pick? We compare the best features of our Classic and Mirror Booths to make choosing your favorite just a little easier.
Video killed the radio star…internet killed the video star…will digital booths kill the classic photo booth? Probably not, but see for yourself how they compare.
Our new most popular photo booths go head-to-head to see which one will win the honor of being at your next event.
See our latest photo booth and get ready to get excited! This one-of-a-kind booth takes 360° video (in slow-mo!), allowing you to feel like a star.
Our Light Tunnel is more than a backdrop. It's a 22-ft. deep tunnel (no vinyl printouts here!) that's sparkling with LED lights. Your guests will love it!
Can't decide on a backdrop? With a Green Screen, if you can dream it, we can do it!
Event Photo Booth Ideas
Photo booths have become a wedding mainstay, but they're also great for just about any event.
Whether you're hosting a bridal shower, baby shower, or bat mitzvah, these photo booth ideas will ensure that your guests have an amazing time…plus the photo evidence to prove it.
Looking for a little wedding inspiration? We've been there…literally! Take a peek at some of our favorite clients to see how they ROCKED their own weddings!
Photo booths aren't just a fun way to spend your wedding reception, they're the most appreciated (and affordable!) wedding favor you'll find anywhere.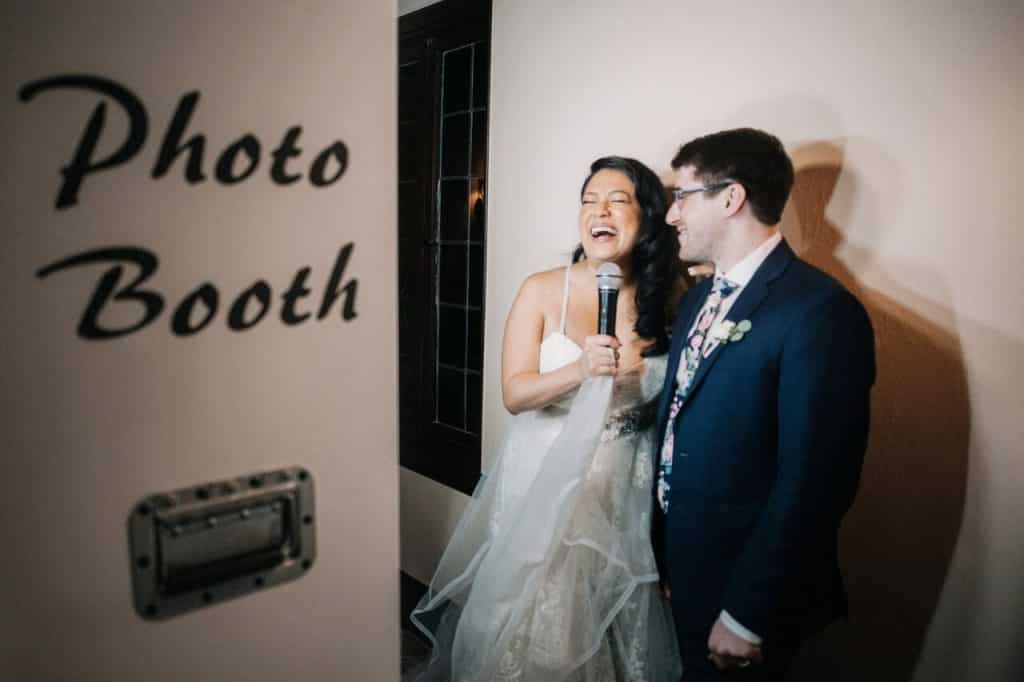 If there's one thing everyone knows about teenagers, it's that they love selfies! Make sure your teen and her friends have the ultimate selfie station with a photo booth rental!
Fun party activity, souvenir, memory-maker…photo booths can do it all! Here are four ways that a photo booth can take your bar or bat mitzvah to the next level.
Family reunions are the perfect occasion for a photo booth! Whether you're reminiscing about old times, meeting new cousins, or just catching up, these photo booth ideas will be your new favorite family tradition.
Let's face it…that clothespin game is so 1992. Here's some ideas for including a photo booth at your next baby shower, whether it's a ladies-only tea party or co-ed "baby-q."
Whether you're the Class of 2000 or the Class of 1970, a photo booth at your class reunion is sure to be a hit. Here are 10 (that's right, TEN) ways to use a photo booth that everyone will love (nerds and jocks)!
Prom night just isn't a prom without a) a photo booth and b) a really awesome theme. Luckily for you, we've got you covered.
Your little one isn't so little anymore. Here are three ways to send them off to adulthood in style (and capture some memories while you're at it).
Office holiday parties shouldn't suck. You know what makes them better? Yup. You guessed it.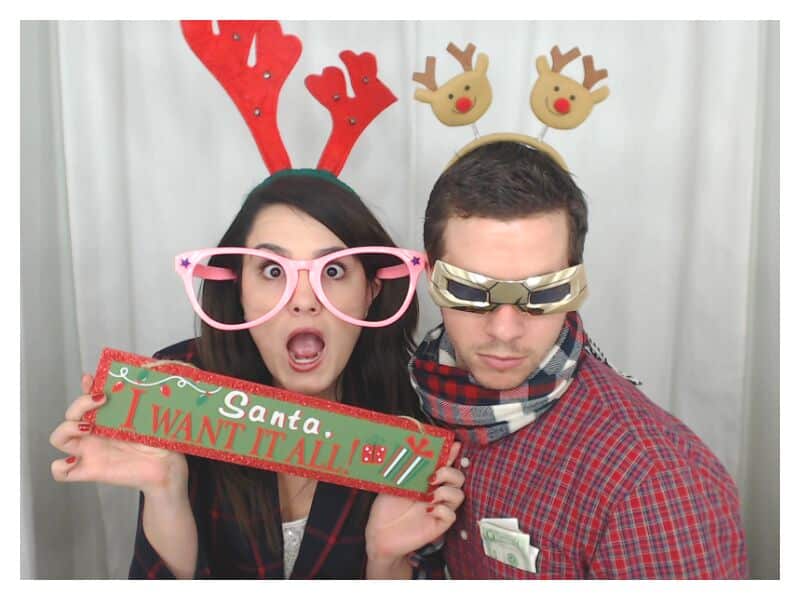 Trade shows, expos, and conventions are all about standing out from the crowd. Take these 10 design ideas (plus a photo booth!) and you've got a recipe for success.
Whether you're hosting a late-night gala or a casual family fun day, photo booths make sure that your non-profit will be remembered long after the event is over.
Photo Booth Ideas That ROCK
At Photobooth Rocks, we know parties.
We've been to thousands of weddings at just about every venue in Orlando and have all the photo booth ideas, tips, knowledge, and experience you need in an event vendor. Whether you're throwing an intimate garden wedding or The Party to End All Parties, you can trust that we'll take your event as seriously as if it were our own.