You've booked an amazing photo booth for your event and you just know your guests are gonna love it! (We have yet to find a person who doesn't love photo booths.)
Whether you've booked a Digital booth, chic Vogue Photo Booth, or our "revolutionary" 360 Photo Booth, one thing is for sure—props are what make things fun! But not just any photo booth props will do.
If you want to make the most of your event entertainment, you need to take your photo booth props seriously.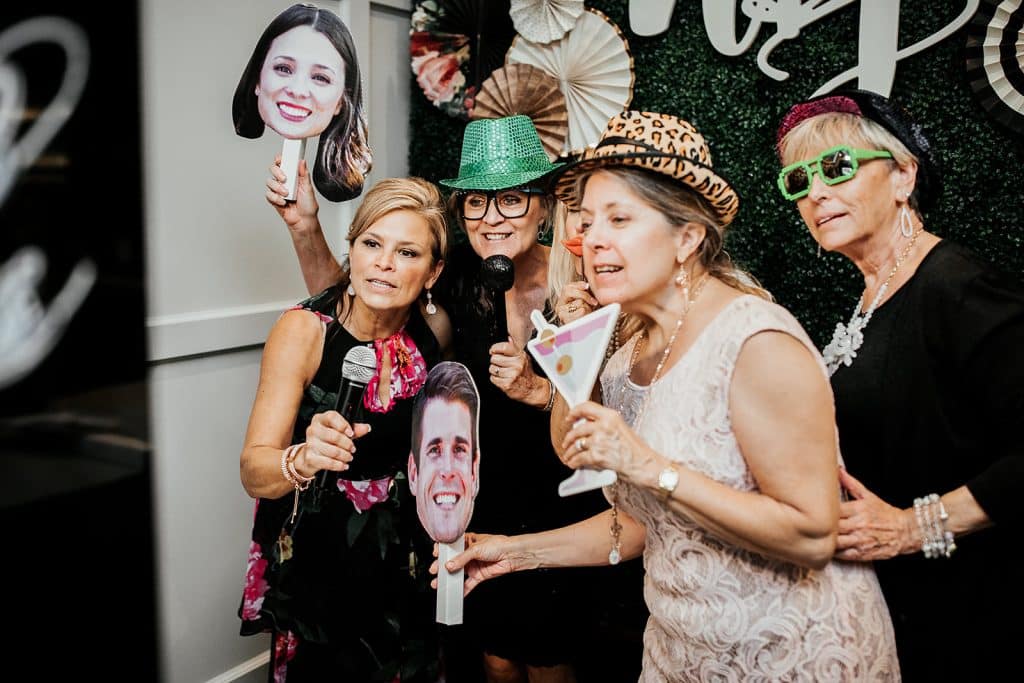 Props Can Make Or Break Your Event
Most photo booth companies will include a variety of props with your rental. Sure…boas, fake mustaches, and funny hats are perfectly fine as photo booth props. But we're not content with an event that's just "fine."
If you want to really elevate your wedding reception (or bridal shower, quinceañera, or beach party), you have to take your photo booth props up a notch.
"Wait…I have options?"
Yes! It's your event so literally anything goes! Allow us to guide you through some of the options to end up with the best photo booth in Orlando.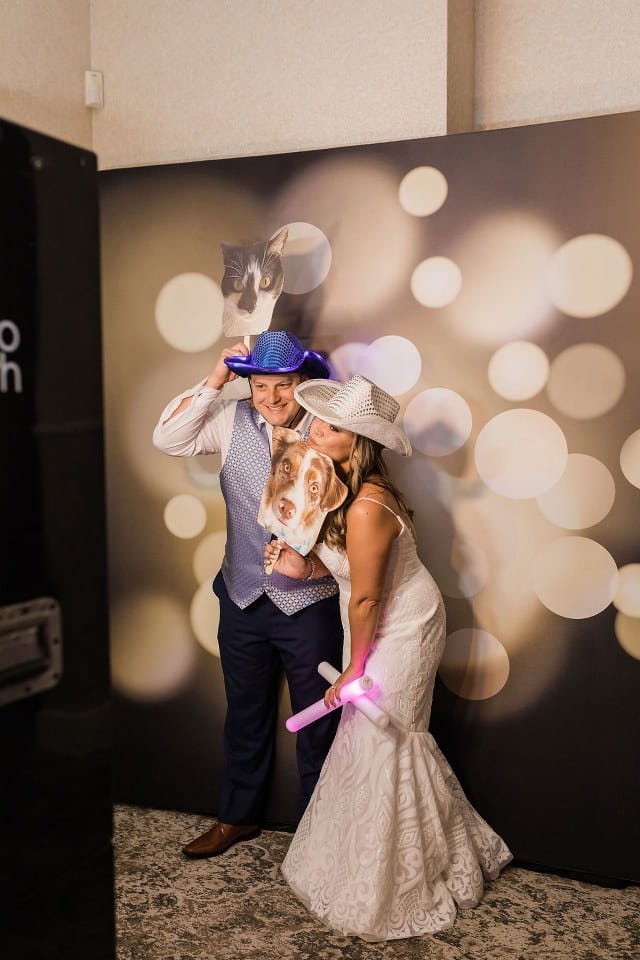 Reflect Your Event's Theme
We know you've spent a long time thinking up a unique theme for your event. Why wouldn't you get the photo booth props in on the action?
Whatever your theme, aesthetic, or vibe, trust us when we say there are photo booth props to match!
In fact, we have a lot of these already available in our inventory. Because—after so many years in the business—we've hosted a lot of themed events!
Don't have a "theme"? That's totally not a problem. Coordinate your photo booth props with your color palette.
Custom Photo Booth Props
What if your theme is really obscure and you simply can't find anything (no matter how hard you've looked)?
Enter: custom photo booth props!
We have seen some great ones over the years. We've seen couples make giant cutouts of their faces as babies. One couple even had cutouts of their pets!
Basically, if you can dream it, we can do it. Just let us know what type of props you'd like to see and we'll make it happen. Hey, if we can custom wrap a photo booth, we can do anything
Photo Booth Prop Tables
We've attended way too many events where the props table was messy, disorganized, and just plain haphazard. Aside from the fact that this risks damaging your beautiful props, it makes it super difficult for your guests to find what they're looking for.
When props are an afterthought, the whole experience suffers.
At Photobooth Rocks, we take great pride in making sure your photo booth props are tidy and organized on the day of your event. If you have a scrapbook, we make sure there's plenty of room for guests to write messages comfortably.
Photo Booth Accessories
Now let's think beyond booths and props.
Photo booth accessories bring the whole package together so that your guests truly feel like VIPs. So, what options do you have? We're so glad you asked!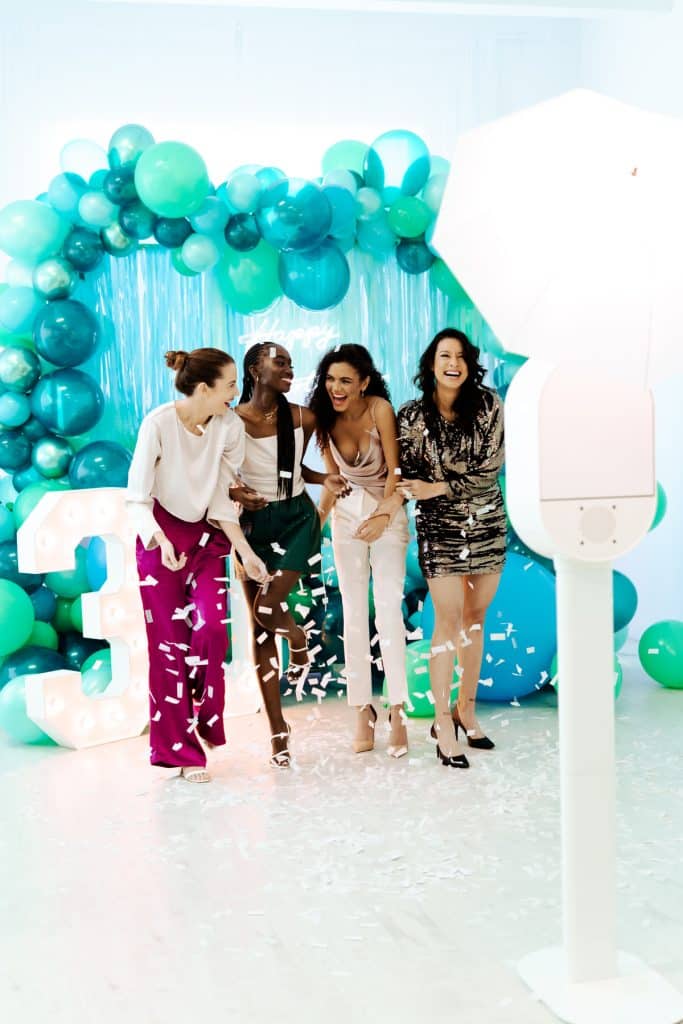 Backdrops
A backdrop is crucial for cutting out the visual clutter and focusing the attention on your guests.
We offer a variety of backdrop options for you to choose from, from vine walls and faux brick to a Green Screen that puts your guests in the middle of the action.
Velvet Rope
Give your guests the (literal) Hollywood treatment.
With our velvet rope, your photo booth transforms into the VIP section, making everyone feel like a star! (It also lets everyone know where to start lining up.)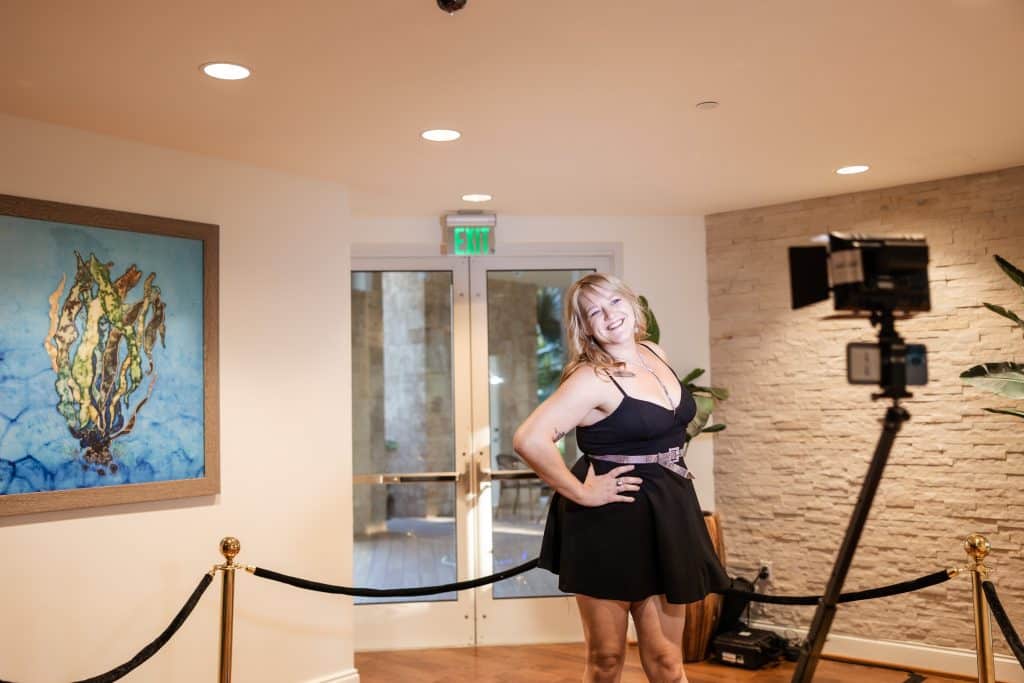 We Take Fun Seriously
At Photobooth Rocks, your event isn't just another job on the schedule. We want you and your guests to have the time of your lives!
But our commitment to excellence doesn't stop at our state-of-the-art equipment or party attitude. We take every detail seriously…including your photo booth props.
By dressing up your photo booth rental with props, backdrops, and lighting, you can make sure your guests will visit again and again throughout the event. (And with Photobooth Rocks, they totally can. Unlimited visits are included!)
When you book your photo booth, let us know all about the event you're planning and we'll let you know how we can help. We've been to just about every venue in this town and been a part of every type and theme of event you can dream up.
Let us celebrate with you!