Video Messaging Is a Breeze With
The Photo Video Booth
Now Booking August 2023!

Flexibility
The state-of-the-art Photo Video Booth comes with the same photo prints you know and love plus video messaging!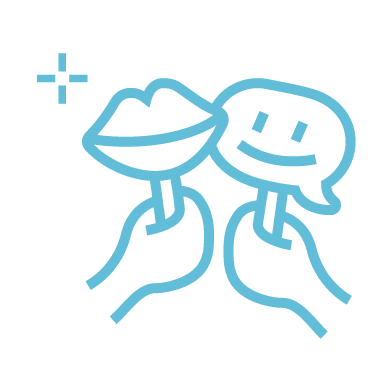 Mad Props
Enhance your moments with our awesome collection of photo booth props. You can even customize your own props!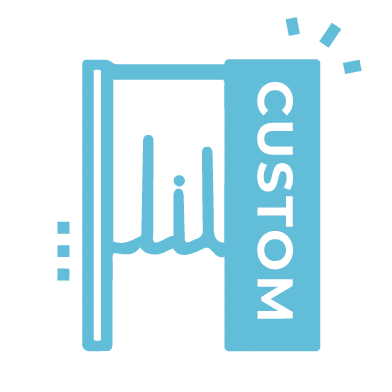 Match Your Mood
The Photo Video Booth comes with endless customization options. Ask us about photo filter options including our GLAM celebrity filter!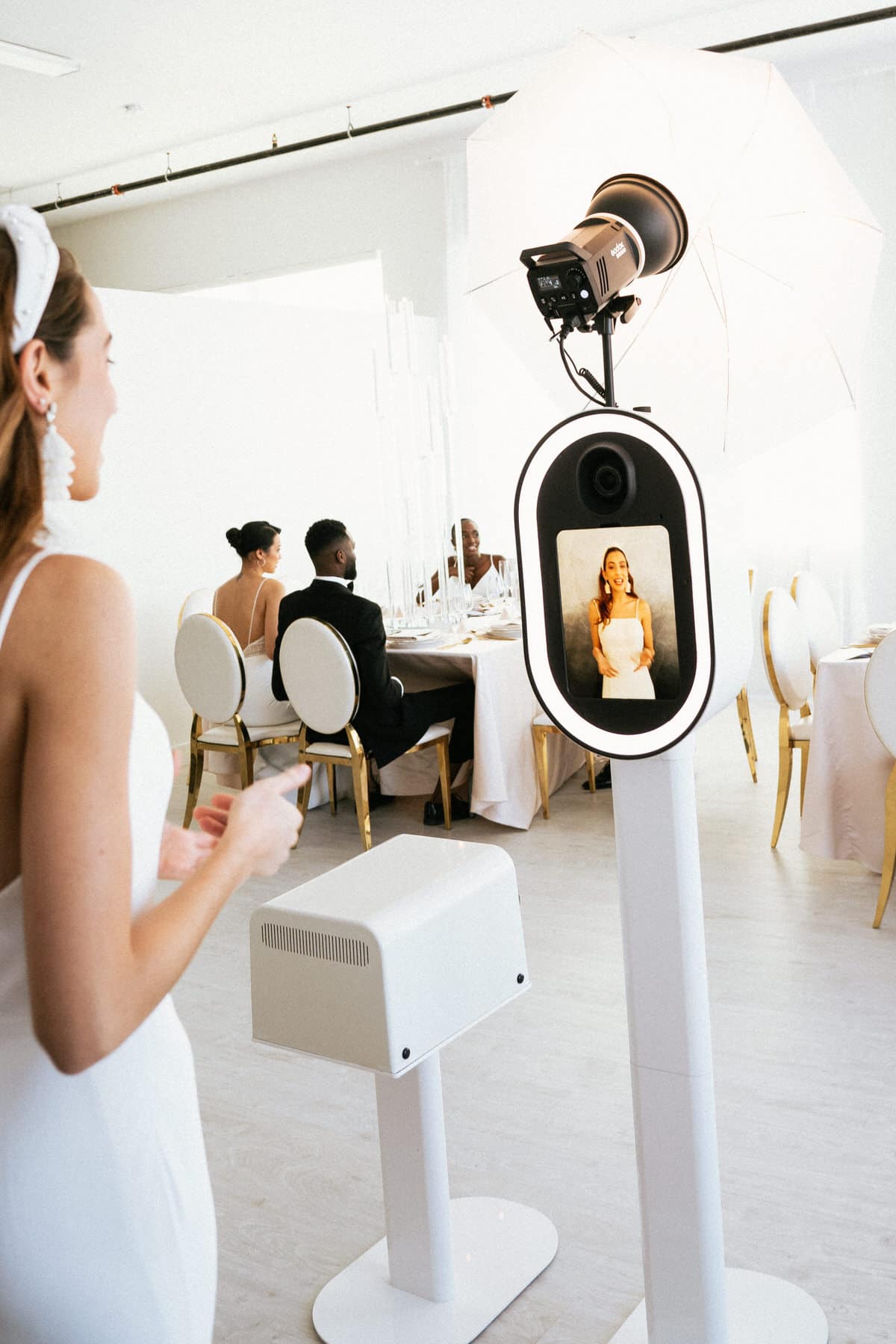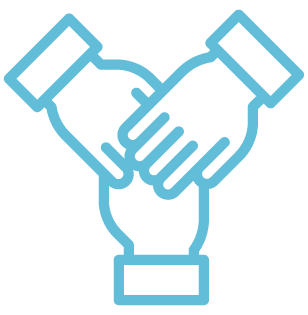 Sharing is Caring
All of your photo and video messages are ready to be shared via text and social the moment you leave.

Unlimited Visits
Come back to the Photo Video Booth as many times as you want to record a new message and try a new filter.

Let's get creative with selecting a backdrop that compliments your event theme and so much more.
The Photo Video Booth Is the Newest in Photo Booth Technology
If a picture is worth 1,000 words, then a video is worth at least a million!
Our brand new Photo Video Booth has all your favorite photo booth features—unlimited visits, instant high-quality prints from a DSLR camera, digital sharing—plus added video capability! The improved camera technology leaves you with higher quality photos to print and GIFs, Boomerangs, and videos to share as soon as you're done recording them!
The Photo Video Booth has a small footprint meaning it can fit anywhere in the room, and it can be customized however you want. 
Add a green screen backdrop that takes you and guests anywhere in the world or a custom neon sign with your wedding hashtag and a flower wall. 
With the Photo Video Booth, you can capture every moment that matters with ease and in 4K and HD. 
Record Video Messages at Any Event
Photo booth strips make for great keepsakes to put in a wedding photo album, frame, or hang on your fridge. 
The Photo Video Booth gives you all that PLUS all new video messaging capabilities. 
Now, wedding guests, conference and trade show attendees, and birthday well-wishers can leave a short video clip for you to watch again and again.
Plus, unlimited visits means you can keep all the great outtakes as well!
Let your wedding videographer worry about capturing all the big moments of your day while the Photo Video Booth lets guests end you well wishes in a video, photo, GIF, or Boomerang!
we are ready to ROCK your event
// Step inside
The Photo Video Booth
The Photo Video Booth is not your average photo booth. It's a complete photo and video experience that will capture every moment of your wedding or event in stunning detail. The Photo Video Booth is equipped with a professional-grade DSLR camera and enhanced lighting to ensure that every moment is captured in stunning detail. From your guests' joyous expressions to the intimate moments between you and your partner, the Photo Video Booth produces high-quality photos and videos that will perfectly capture the essence of your special day, allowing you to relive those cherished moments for years to come.
Your guests will love posing for photos and videos that look like they were shot by a professional photographer, and you'll have a collection of memories that you'll cherish for a lifetime.
Each time your guest steps into the Photo Video Booth, they can have the option of to take a photo, video, boomerang or GIF.  Packages can be video only if you want to skip the printing.
STOP! Can you just imagine when you scroll through your phone and see a video from a year ago that makes you tear up because someone you cared so much about just said something heartfelt or just BURST in laughter because your co-worker or best friend made the most ridiculous dance move!? Imagine a moment like that created in this booth. 
Let us create and capture these moments with you today.  All of the photos and videos are shareable via text and social media in real time at your event.
Ask us about some of the unique things you can include and add onto your Photo Video Booth package! 
Live Gallery
Moment Capturing: Photo, Video, Boomerang, GIFs
Txt, Email or QR Code Sharing
DSLR Camera with Enhanced Flash
Photo Lab Quality Printers
Additional Customizing: Overlay, lighting, live gallery, welcome screen
Additional Filters
Live Slide Show Gallery with Smart TV
Handicap accessible
Small footprint—fits in any venue!
2x6 or 4x6 shareables available. 
Most clients rent the Photo Video booth for a 4-hour time frame or longer. When you rent the photo booth, your guests can use it as much as they would like during that time frame.
Our Photo Video Booth rental pricing ranges from $750- $1450 based on the season, your package, event times, location, and dates. Contact us for availability and for specific pricing.
We are so excited to create this experience with you. You'll work with our team to select a package and backdrop that fits for your event. Once we get closer to the event, you'll work with our photo booth manager to create your shareable and finalize loading and setup.
Once the photo booth is ready to go, your guests can use it as much as they want during your contract time. Then it's as easy as 1,2,3! 
Have fun with your poses and video messages!
Share your memories!
Repeat!