New Technology
The Mirror Photo Booth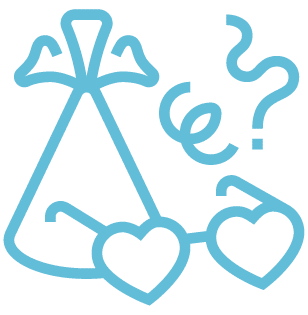 Innovation
The Mirror Photo Booth features an interactive touch screen mirror with gold frame.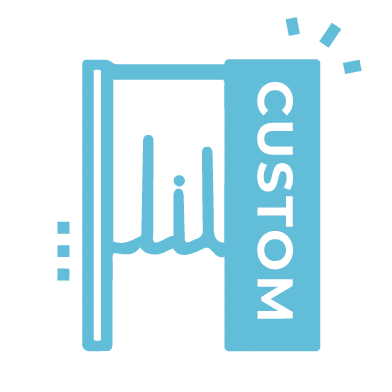 Customize
Add messages, emojis, signatures and more for a unique mirror photo booth rental.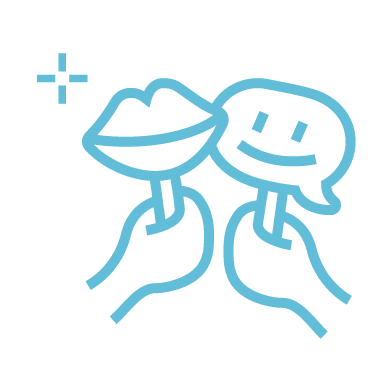 Party In Style
Every mirror booth rental comes with tons of props including hats, glasses, mustaches, lips on a stick, and speech bubble signs.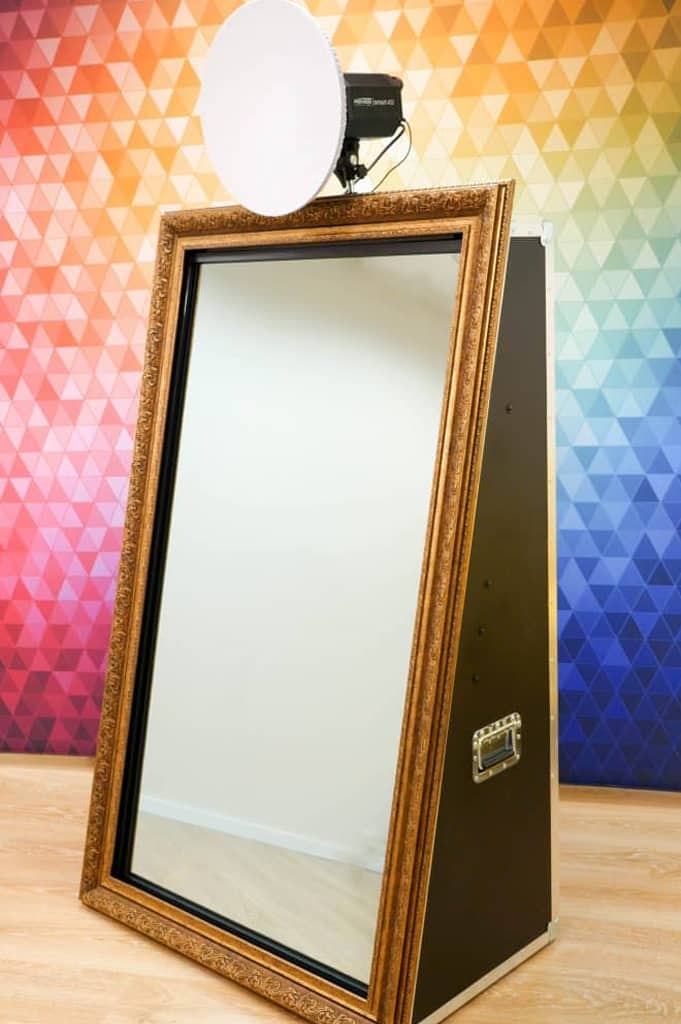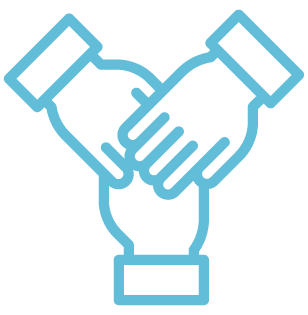 Sharing Is Caring
Get personalized printouts for each guest, and share all the photos from the mirror booth you want across your social media feeds!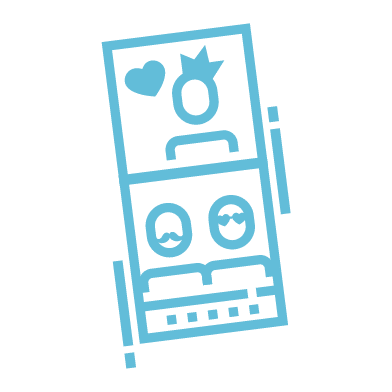 Unlimited Is Better
Unlimited photo sessions and a professional photo booth concierge come with each mirror photo booth rental.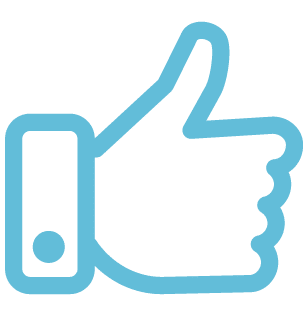 Quality Is Key
Create memories that last a lifetime. We use photo lab-quality printers to make sure your pictures last for years.
What Makes Our Mirror Photo Booth Special
The Mirror Photo Booth is our newest and most unique photo booth experience utilizing the latest technology in interactive picture taking. It's a selfie-taking experience like no other!
Not all mirrors were created equal however. We worked with the best manufacturer in the US to custom build this mirror to the Photobooth Rocks quality standards that you are used to. We put all the pieces together so not only do you get a quality mirror photo booth, but also top quality photos.
The mirror photo booth is the perfect addition to your trade show or corporate event, and with our instant printer, we can include personal branding and customizations to your printouts. The mirror booth can be used on its own or paired with multiple backdrops, like a green screen.
The magic mirror booth features a full-length mirror with a functional design and a user-friendly interface. It communicates with guests through a touch screen of colorful animations and entertaining voice guidance. The booth is 3ft x 1.5ft and stands almost 6ft tall! 
When using the mirror photo booth, guests should stand about three to five feet away from the mirror to take photos. If you decide to add on a backdrop, be sure to add an additional two feet to your setup plans. Our Light Tunnel is 22ft deep, so keep that in mind.
When to Choose the Mirror Photo Booth
The mirror photo booth instantly adds a touch of glamor to your event making it the perfect photo booth for any fancy party!
Weddings, bar and bat mitzvahs, proms, corporate events, and more!
It's easy to use meaning the whole group can get in on the action, and the open air element also means you can fit lots of people into the frame.
If your partygoers are big on social media, they'll love the mirror photo booth and its social media sharing features! And if you're booking the mirror booth for a trade show, think of how quickly your company's name can get out there!
Get a Completely Unique Mirror Photo Booth Rental
If you want your event to be truly memorable, you need to provide your guests with an experience unlike any other. 
Enter the mirror photo booth.
It's so much more than your classic photo booth rental or even other digital photo booths. With the mirror photo booth, you can add custom emojis and messages to your photos by tapping the screen or just raising your hands, and thanks to it being a mirror, you'll know just what your photos look like before they're printed. 
The interactive touch screen makes for an easy user experience so you and your guests will have no trouble making memories with your mirror photo booth rental.
Not only will your photos come out spectacular, but this elegant, full-length mirror will instantly add a level of class to your decor.
we are ready to ROCK your event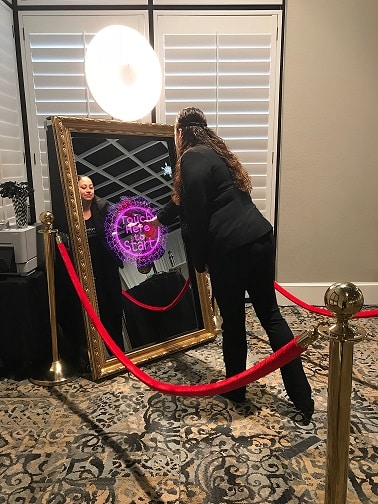 // what's included in
Mirror Photo Booth Rental
All mirror photo booth rentals include a customized printout. Our photo booth manager will work with you to decide how you want your printout to look prior to your event as well as finalize delivery and setup details.
We arrive as early as you need for setup and, most times, do not charge extra for it. If your mirror photo booth rental starts at 7 p.m. but you need it delivered by noon, we can make that happen.
We always include an attendant for the evening and they arrive one hour prior to start time to set out the props and get everything ready for the photo booth experience. Once the mirror photo booth is open, you can use it as much as you want during your designated time frame.
The mirror photo booth is only available for 100% indoor and covered venues.
Mirror Photo Booth Pricing
Our mirror photo booth rental pricing ranges from $995-$1,395 based on the season, package, event time, location, and date. Most clients rent the mirror photo booth for at least a four-hour time frame. When you rent with PhotoBooth Rocks, your guests can use the photo booth as much as they would like during the rental time frame.
Contact us for availability and for specific pricing.
How the Mirror Photo Booth Works
Once the mirror photo booth is ready to go, your guests will be greeted by one of our friendly concierges and a table of fun props. Once your guests pick out their accessories, it's as easy as 1,2,3!
Step in front of the full-length mirror.
Have fun with your poses.
Get your photo printouts.