Ready to spice up your next corporate event, conference or gala?
Let's be honest, your employees have heard the same keynote speakers, seen the same brochures, and done the same "icebreaker" activities time and time again. Let's liven things up a little!
Life is all about working hard, but it's also about playing hard, too! Think back to the times in your life when you were the most carefree. We're willing to bet that you have more than a few photos to commemorate the occasion.
At Photobooth Rocks!, our team is passionate about using our energy and experience to create photo booth experiences that become moments to remember. Our purpose is to give everyone we encounter something to remember long after the event ends.
Apps like Snapchat and Instagram are popular for a reason: no one can resist the opportunity for an amazing selfie!
Whether you're planning a trade show, product launch party, board meeting, holiday party, or a birthday party for the CEO, a corporate event photo booth can kick things up a notch. Our selection of photo booths ranges from easy-to-use to never-before-seen features that will attract, engage, and WOW your audience.
Ready to rock your corporate event?
You go to conventions, expos, and trade shows to generate buzz about your company. Are you sure you can accomplish that with a few balloons and a keychain with your logo on it?
Connecting with your audience means not only capturing their attention but holding their interest.
Corporate event photo booths are an open invitation to interact with your brand in a fun, new way. Which trade show booths do you think get the most foot traffic: the ones with great signage or the ones where everyone is having a blast?
Increase foot traffic, build an email list, and create brand awareness…all while your guests are just having fun.
When they're finished, your booth visitors get a keepsake with your company logo and/or your contact info (much better than a keychain, right?). It's a business card + swag that NO ONE will be able to throw away!
Your employees have been to 1,000 bowling nights, field days, and holiday gift exchanges. It's time to shake things up a little!
Do away with the ordinary and bring in the party with a corporate event photo booth!
Our fun, modern photo booths have all the features you love, reimagined for a new era. Transport them around the world with our Green Screen booth. Add emojis and signatures with our Mirror Booth. Take social media-ready selfies with our Digital Photo Booth. Blow them away with our rotating 360 Photo Booth.
Short on space? No problem! We have plenty of compact models as well as backdrops to fit any theme.
At Photobooth Rocks!, we have your back. Our photo booth attendants will keep the ball rolling so no one will have to "work" at their own appreciation party. (And if you want to kick things up a notch with a DJ, fog machine, or custom lighting, we gotchu.)
We'll bring the party, all you need to do is show up!
Photo booths have come a long way!
Reimagined with modern features for a digital age, today's versions can not only capture your audience's attention, they can boost your brand in ways you never thought possible.
If you've been looking into brand activation to grow your business, take a closer look at photo activation. By creating the opportunity for a completely unique, customized experience, photo activation marketing resonates with your audience on an emotional level, helping to create lifelong fans.
Eye-catching backdrops and props create a one-of-a-kind experience for your clientele, while customized wrapping ensures your logo (and your name) stay top of mind.
And with digital sharing options, visitors to your trade show booth can give you a shoutout on their favorite social media site (using your favorite hashtag, of course!).
Call us to discuss your corporate event!
Events should be FUN, which is why we'll never add to your stress by creating extra work for you! A corporate event photo booth is as easy as 1-2-3!
We also are an approved vendor for most Orlando venues, including Orange County Convention Center, Loews Hotel, Universal and Disney properties, and carry the required amount of insurance.
You've earned it! And so have your associates and your team! Let's add memories to your next event and we can even extend those memories with hourly and multi-day photo booth rentals and discounts. Our photo booth operations team will work with you on package options, printout customization, and branding, and provide an attendant during your entire rental period.
There is a reason we are Orlando's #1 photo booth rental company for corporate events and tradeshows. Contact us to find out why!
Need a little extra something for your event?
Look out, Hollywood! We've brought this movie-making tech into the event space to help you create a truly immersive experience.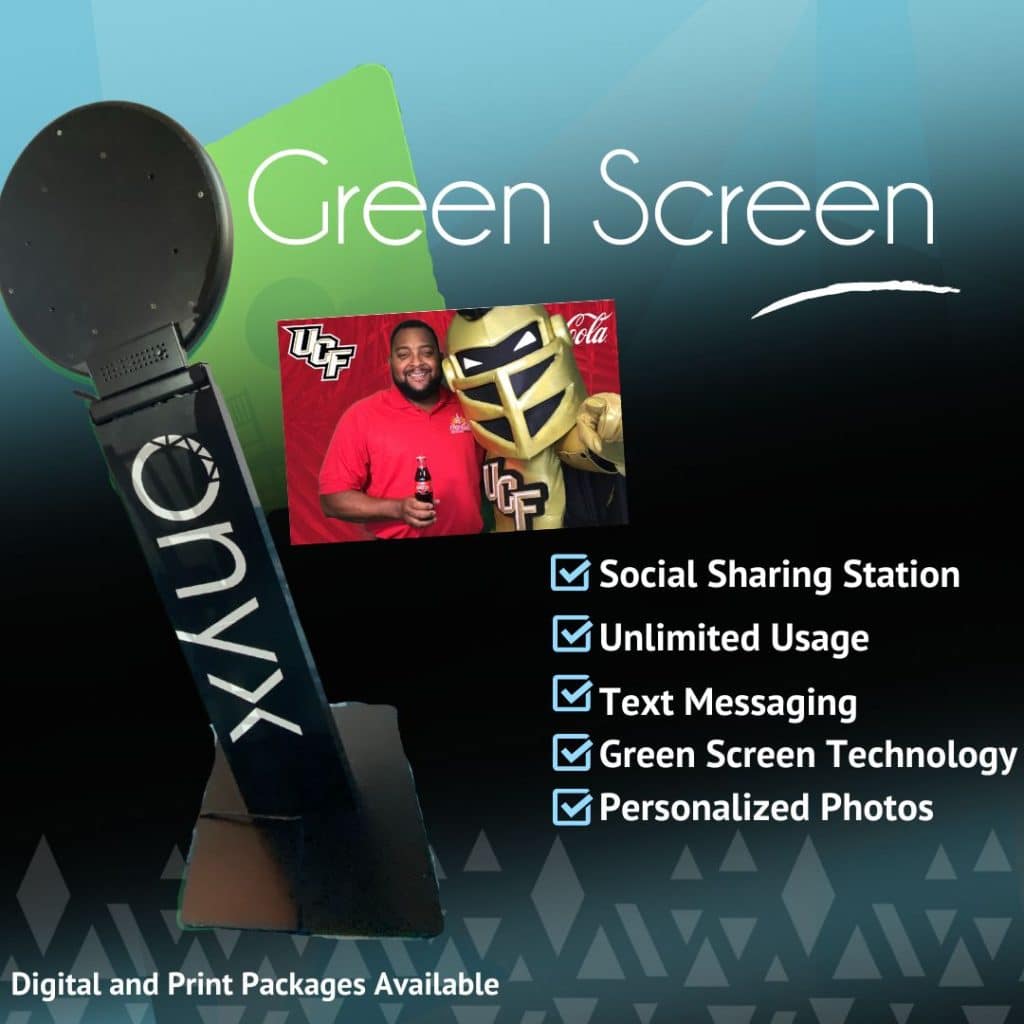 The world (literally!) revolves around you with our 360 photo booth. Featuring a plethora of awesome features, this is one experience you can't miss!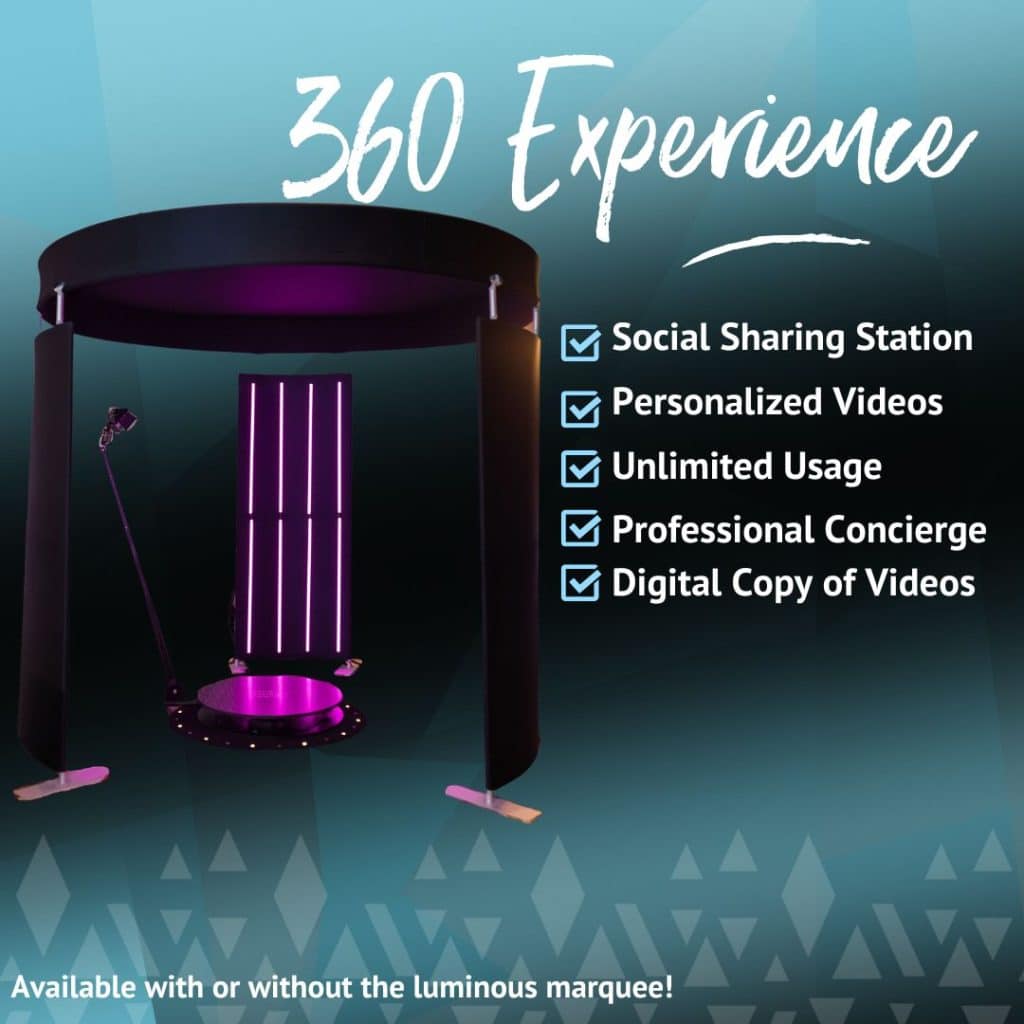 Make every guest feel like a VIP! Sleek, chic, and always unique, the Vogue Photo Booth is the ultimate choice for high-end events.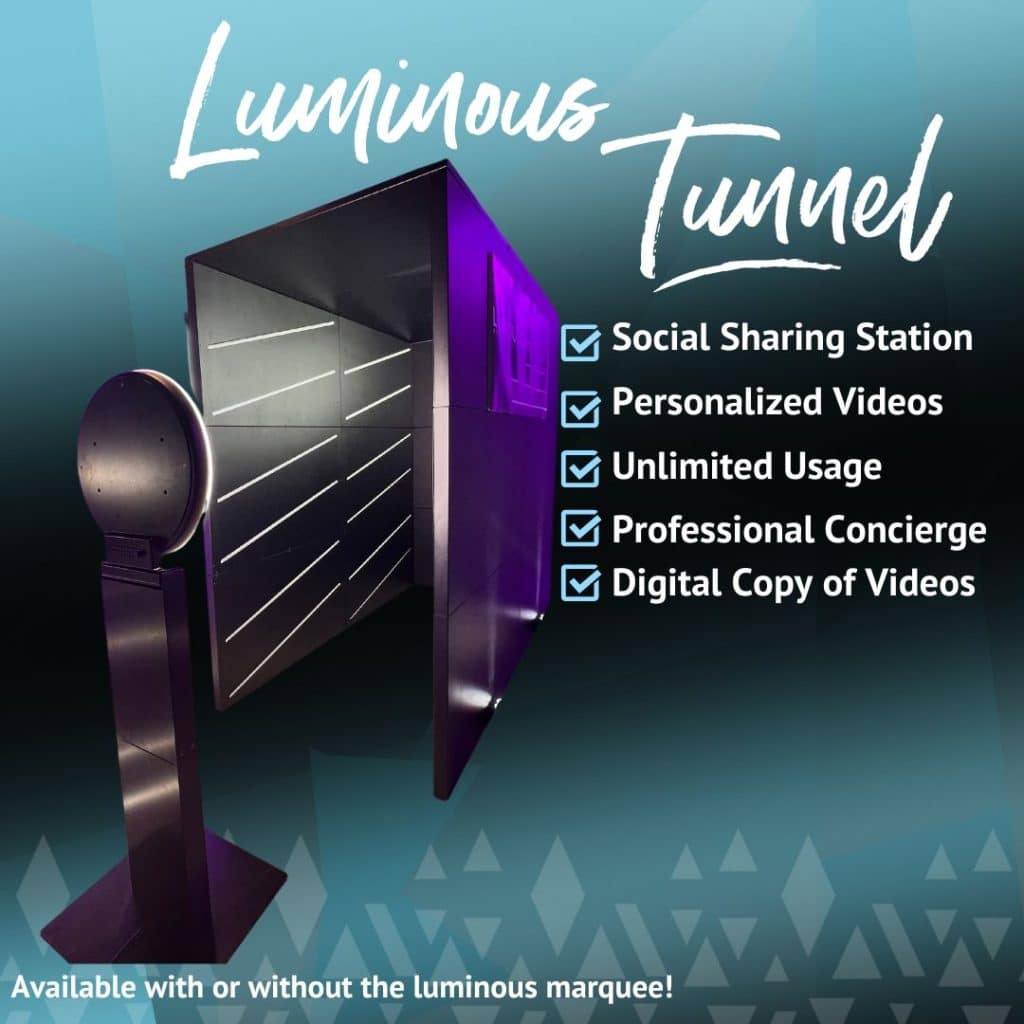 What We Can Do
Check Out the Fun We Bring
What They're Saying About Photo Booth Rocks
We used Photobooth Rocks for our wedding and it was such a great addition! Not only was the booth attractive and inviting, but the staff made guests even more excited to join in on the fun. Love them!
This company has a great selection photobooth and backdrops. Love how you can add details of your event on the photos. The staff is attentive and friendly.
We have had Our Photo Booth Rocks at several of our events and love them! Professional staff, excellent set up and props with beautiful backdrops. Would suggest having their DJ and photo booth for every event!