Corporate Events + Tradeshows
Looking For A Way To Stand Out At Your Next Corporate Event Or Tradeshow?
You go to conventions, expos, and trade shows to generate buzz about your company. Well, nothing is "buzzier" than a photo booth! Increase foot traffic, build an email list, and create brand awareness… all while your guests are just having fun! Plus, the photo strips (that they'll keep on their fridge forever) will be branded with your company logo and/or contact info. It's a business card + swag that NO ONE will be able to throw away!
Looking for a way to entertain your employees at the next holiday party or team building event? Want to create a sense of team unity? A photo booth is the perfect choice! Let's face it, not everybody will be excited about another field day or bowling night. But EVERYBODY loves a photo booth! (Trust us, we see it every day!)
We know you want something interactive and fun! We understand you're on a budget. We have hourly rentals as well as multi-day rentals and discounts available. Fill out our availability form and we'll work with you on a package that fits your needs. Our photo booth operations team will work with you to customize your printout and get your photo booth delivered. We will also have an attendant there with the booth during your rental period. Our team will be with you every step along the way so you don't have to worry.
There is a reason we are Orlando's #1 Photo Booth Rental company for corporate events and tradeshows. Contact us to find out why!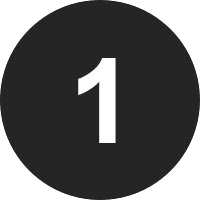 Reach out to us via the contact form and we'll get back with you within 24-48 hours. We can either customize your package or you can choose from one of our available trade show packages. To make it easy for you, we have digital contracts and you can take care of your deposit online via credit card or with a check. We also are an approved vendor for most Orlando venues as well as the Orange County Convention Center, Loews Hotel, Universal and Disney properties, and we have the general liability insurance as well as auto insurance that they require.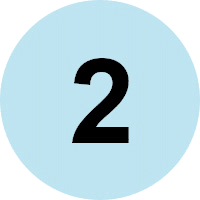 Our photo booth operations team has you covered! Leading up to the event date, you'll provide us with all the logistics in our online client portal to make sure delivery and set up is smooth, including: what time the space is available for load-in, what time the booth needs to be set by, and who our day of contact person is. Within the 7-14 day time frame of your event, we'll confirm the location, times, load-in details, etc, in addition to getting your approval on the final printout.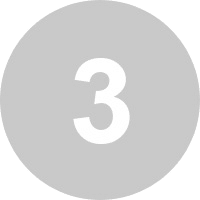 On the day of the event, we arrive as early as you need for set up and do not charge extra for it. For example, if your photo booth starts at 11am, but your load-in time is between 8am-9am, we totally understand. We can also set up the day before the event at no extra charge, based on availability and security. Your attendant will arrive one hour prior to the start time to set out the props and turn on the booth. Then enjoy the booth and take as many pictures as you want during that time.
Backdrops
Our Custom Backdrops Add Flair, Pop, And Fun To Any Event!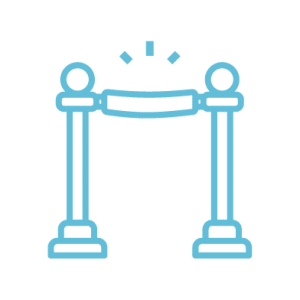 Velvet Rope
It's glamour. It's Hollywood. It's VIP. Add a touch of style to your gala (red carpet not included).
Booth Branding
They say it takes at least 12 impressions for a person to remember a company's logo. Let us customize your photo booth by wrapping the booth with your corporate branding.
Text Your Images
Guests have the option to text themselves a digital copy of their photo booth photos (with an internet connection). With this feature, they can keep a digital copy and/or share on their favorite social media platform! (Make sure they tag you and include your preferred hashtag!)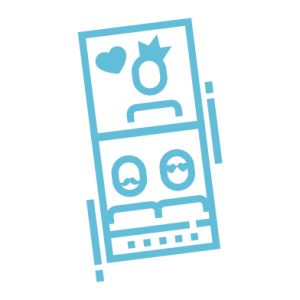 Custom Photo Layout
Our standard packages include two classic 2×6 photo strip prints per session. But if that's not your style, you can choose from our selection of custom 4×6 or 2×6 layouts.
Corporate & Tradeshow Organizations
A Few Of Our Past Clients