Are you looking for something unique for your wedding? Looking for a cool wedding guestbook idea? What are you giving your wedding guests as favors? Are your guests a partying crowd? A photo booth is the answer to all of these! Photos create lasting memories of those big milestones in your life and nothing brings people together like posing in a photo booth with close friends. And even after you've left for your honeymoon, photo booth strips are impossible to throw away! Photo booths simply add memories and fun to your special day in a way that nothing else can!
We know weddings and parties! We arrive as early as you need to setup and we don't charge extra for it. If your photo booth rental starts an hour after your ceremony and you'd like us to set up beforehand so we don't interrupt the vows…we totally understand. We'll set early at no extra charge! You'll even have the help of one of our friendly photo booth attendants during your rental. (They keep things organized as well as fun!) We also include all those fun "extras" that make having a photo booth so awesome!
Don't worry, it's not complicated. In fact, as soon as your guests step up they'll be greeted by one of our friendly concierges to walk them through the process. Then, if you want, they'll pick from a huge selection of fun, themed props. (Mustaches on a stick are a universal favorite!) Once your guests pick out their accessories, getting their photos is as simple as 1, 2, 3...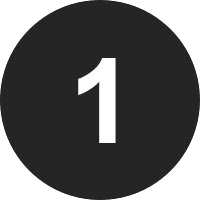 Strike a pose (or two or three…). Have fun and let your silly side out!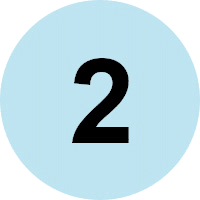 Who wants to wait? Seven seconds later, two copies of the photo will print out. Your guests keep one copy and the other goes in your scrapbook (based on your package) along with a special note from your guests.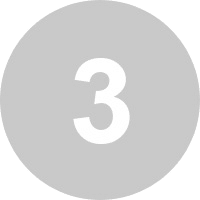 At the end of the night, you'll receive your scrapbook (based on your package) with all of your guests' memories. You'll also receive a digital copy of all the photos and videos from the night!
Features & Photobooth Pricing
Prices range from $695-1395, depending on location, how many hours you want your photo booth, and the booth style. Most clients rent their photo booth for about 4 hours and spend an average of $795 (plus tax).
Not only do our photo booths print photos (favors for your guests + wedding album for you), video messages are also available with our Video Photo Booth! Have your guests leave you a short video with their wedding congratulations so you can remember how much FUN everyone had at your wedding. Now you have happy memories to re-watch for the holidays, anniversaries, or a date night.
Let's face it: traditional wedding books are boring. Are you really going to go through years later and read everyone's names out of a white book? Nope! Instead, have your guests sign their names next to the pictures in your photo booth album. We'll provide a scrapbook, mounting glue, and pens for your guests to leave a photo strip and personal message for you. Such a fun and meaningful wedding keepsake!
Everyone does candy-covered almonds. Why not give a favor that your guests will keep on their refrigerator forever? Photo strips are like dollar bills…it's impossible to throw them away. Plus, our photo strips are personalized for your event. Choose from our pre-designed photo strip logos or send us your own custom design. Click here to browse our logo gallery.
LET US ROCK YOUR WEDDING'S SOCKS OFF!
A Real Photo Booth
Setting up a backdrop so guests can take pictures on their phone is not the same thing as a photo booth! Photo Booth Rocks caters to clients who want a true nostalgic photo booth experience, no quarters necessary! We've combined the latest photo technology with stylish booth options and features.
Unlimited Usage
No other party favor you look at will be unlimited (we promise). With Photo Booth Rocks, take as many photos and videos as you want during your contracted time period! We've never known a lonely photo booth, and we doubt you or your guests will either!
Digital Copies
After the event, you'll receive a digital copy (depending on your package) containing all images and videos from throughout the night.
Props + Silly Things
Get silly with funky hats, glasses, mustaches and all sorts of zany party props! Having a themed event? We can help make it even more special with custom props!
Color or B&W Photos
Guests can go for a nostalgic look with our black-and-white photo strip print-out option, or elect for full digital color photo strips. You can't go wrong either way!
Personalized Welcome Screen
When your guests enter the photo booth, they'll be greeted with a personalized welcome screen that includes your names, wedding date, and a personalized greeting.
Personal Booth Attendant
You'll never have to worry about guests being confused by the photo booth. Our friendly and responsible team members are always on-site to make every Photobooth Rocks event memorable and smooth.
Setup, Breakdown, and Delivery
Our team members are responsible for the delivery, setup, quality checks before each event, and breakdown of all photo booth equipment. (Included in all Central Florida Area bookings.)
Photo Lab-Quality Printers
Printing at a warp speed of less than seven seconds, your photos are ready in a flash. And they'll last forever with our photo-lab quality dye sublimation thermal transfer printer. Just think of all you'll be able to do with those photo strips.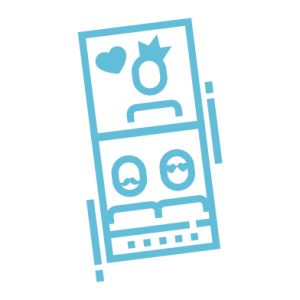 Custom Photo Layout
Our standard packages include two classic 2×6 photo strip prints per session. But if that's not your style, you can choose from our selection of custom 4×6 or 2×6 layouts.
Photo Strip Frames
Photo strips are great favors on their own, but if you're looking to really "wow" your guests, add some photo strip frames. With a cute template these can act as both favors and place setting cards.
LED Roof
An LED-lighted roof adds a little "bling" to your classic black photo booth rental. Everyone will know where all the fun is!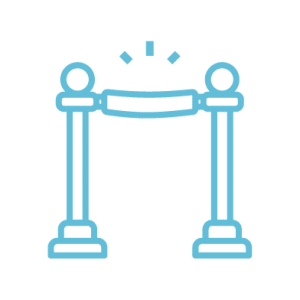 Velvet Rope
It's glamour. It's Hollywood. It's VIP. Add a touch of style to your gala (red carpet not included).

Themed Props
Are you a huge Disney fan? Have a favorite football team? Are you having an all-white wedding? We have a prop for that! Incorporate your personalities or wedding colors into your photo booth fun.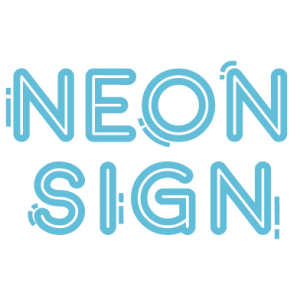 Neon Sign
Our classic neon "photo booth" sign will let everyone know where the party's at! Your guests will want as many pictures in front of the booth as they will inside of it!
WE DIDN'T EXPECT YOU TO GET ALL THE WAY DOWN HERE