Isn't it funny how no one ever seems to want their picture taken…until there's a photo booth? Then, they can't get enough of it!
But sometimes it's hard to choose the perfect pose. After all, you only have a few seconds between each picture (and sometimes there's a lot of people to coordinate). To help you avoid a bunch of blurry, unorganized photos, here are 10 cute photo booth poses to inspire you to take that #selfie and make some lasting memories.
And remember: the sillier, the better! (That's one of our rules!)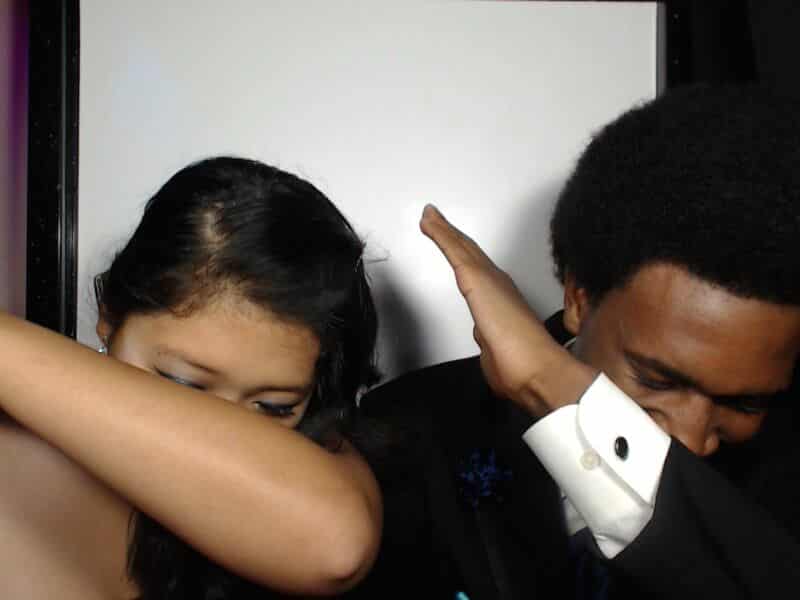 1. Do the Dab
Nothing says "2018" like a photo of you and your squad dabbing! (This is a really cute idea for this year's graduates.) Don't worry about the photos looking ridiculous in five years…in 50 years, they'll be cute and quaint!
2. Shh!
The classic pose that shows you have a secret.
3. Blow a Kiss
It's a classic pose for the red carpet for a reason. Just remember, this is different from "duckface."
4. You May Now Kiss the Bride
Let the bride get some love from the most important men in her life. Get the groom on one side and her father, stepfather, or son on the other side. Then, have both men give her a kiss on the cheek.
5. You May Now Kiss the Groom
Don't leave the new hubby out of the fun! Just like the pose above, but have his bride and mother, grandmother, daughter (or bridesmaids!) do the kissing!
6. Show Off That Ring
There's a dozen ways you can show off your bling! Stick up your ring finger like in the photo above, stick your left hand out and show your ring to the camera, or make a surprised face and cover your mouth with your left hand. Now that rock is front and center!
7. Tongues Out, Guns Out
This one is pretty self-explanatory…and shows off all the hard work you've been putting in at the gym.
8. Mustaches (duh)
Mustache-on-a-stick is the most popular photo booth prop for any gender. We have the photo evidence to prove it!
9. See No Evil…
Grab your three closest friends and reenact the classic "see no evil, hear no evil, say no evil" pose. (Got a fourth friend who wants in? Originally, there was a fourth monkey sitting on his hands to represent "do no evil.")
10. Photo Bomb
Interrupt someone else's photo for a fun candid moment.
What pose will you strike?
Here are some more images to give you inspiration.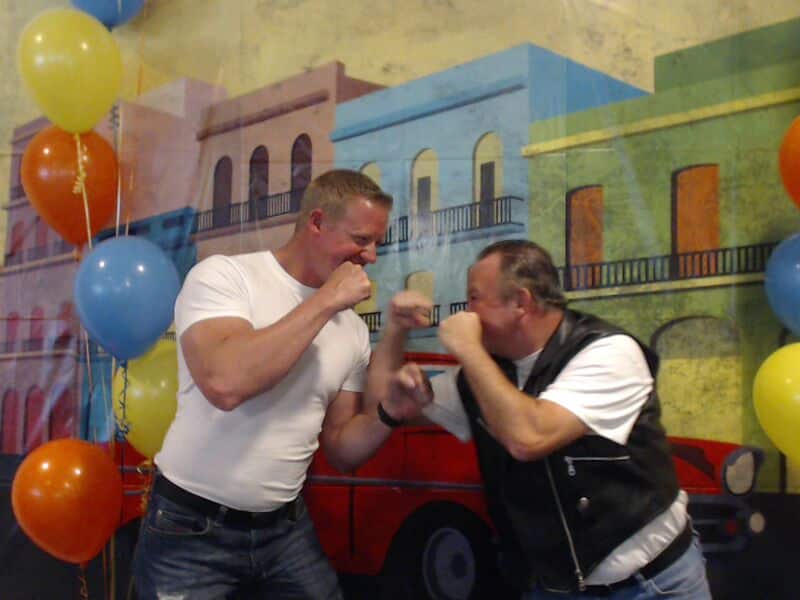 Ready to book? We'd love to hear more about your event!