We've talked before about how to take the perfect selfie. But taking a great photograph is about more than getting your subject (YOU) looking great, you have to have the right surroundings, too.
The right photo booth backdrop can take your photos from "aww…!" to "AWW YEAH!"
With the right background, you can set the tone of the event, tie in your theme, get IG-worthy selfies, or just add a little bling to those photo booth strips…all with one simple step.
Just in case you're having trouble narrowing down all your options, here's some photo booth backdrop ideas to jumpstart your creativity.
1. Use One of Ours!
It should come as no surprise that a photo booth company would have a gorgeous selection of backdrops to choose from. Well, we're no different!
All of our photo booth rentals come with your choice of background to seamlessly blend in to your existing party décor.
Hosting a New Year's party? Our Open Air photo booths can be modified to hang one of our sequin backdrops (silver, gold, or the super-trendy rose gold) to add a dose of sparkle and celebration to your photos.
If you want a little more space in front of the camera to fit more people, our vine wall can be set up anywhere (and even embellished to match your event décor or theme).
These lovely initials and paper wheels would look equally stunning at your bridal shower as they would on your wedding day. (Faux flowers would be gorgeous, too!)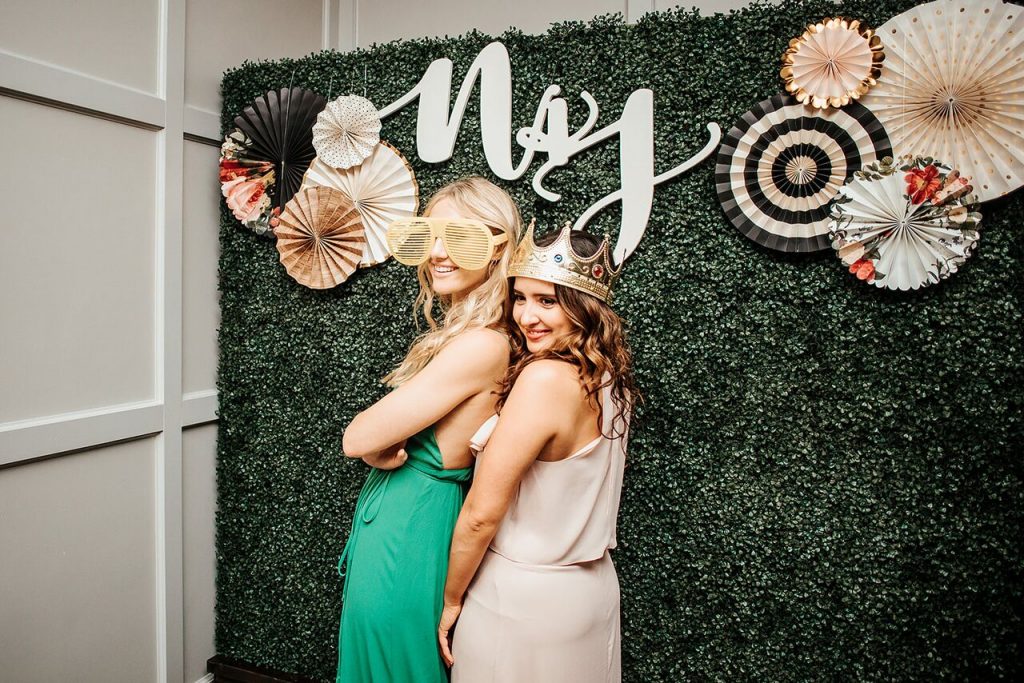 Looking to celebrate the season? Office holiday parties are even more awesome with a super trendy rustic wood background. (It's easier than building your own.)
Our brick and balloons backdrop is both fun and classy…a perfect accompaniment to birthday parties or graduation parties of any style.
We can even create a custom balloon backdrop to make those pictures POP! (Sorry, couldn't help myself!)
Can't find a background you like? With our Green Screen, you can have any backdrop you want!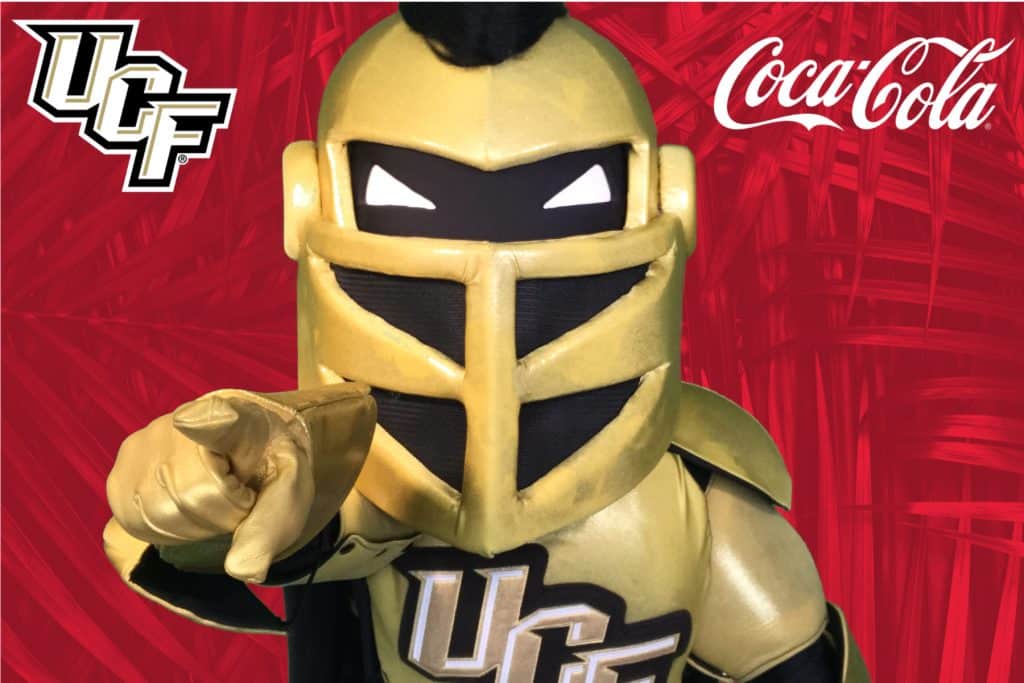 Or, blow everyone away with our Light Tunnel. No, this is not a paper backdrop, it's an actual tunnel!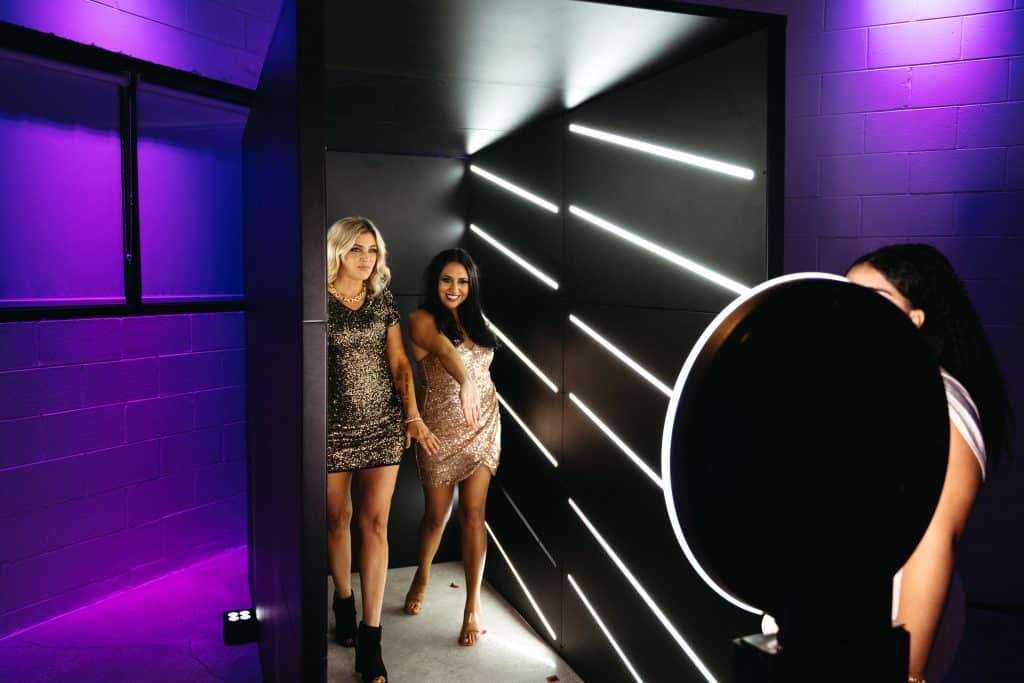 There's more where that came from. Take a look at all of our photo booth backdrop options here.
Still don't see anything you like? We can upgrade you to a customized backdrop like this one.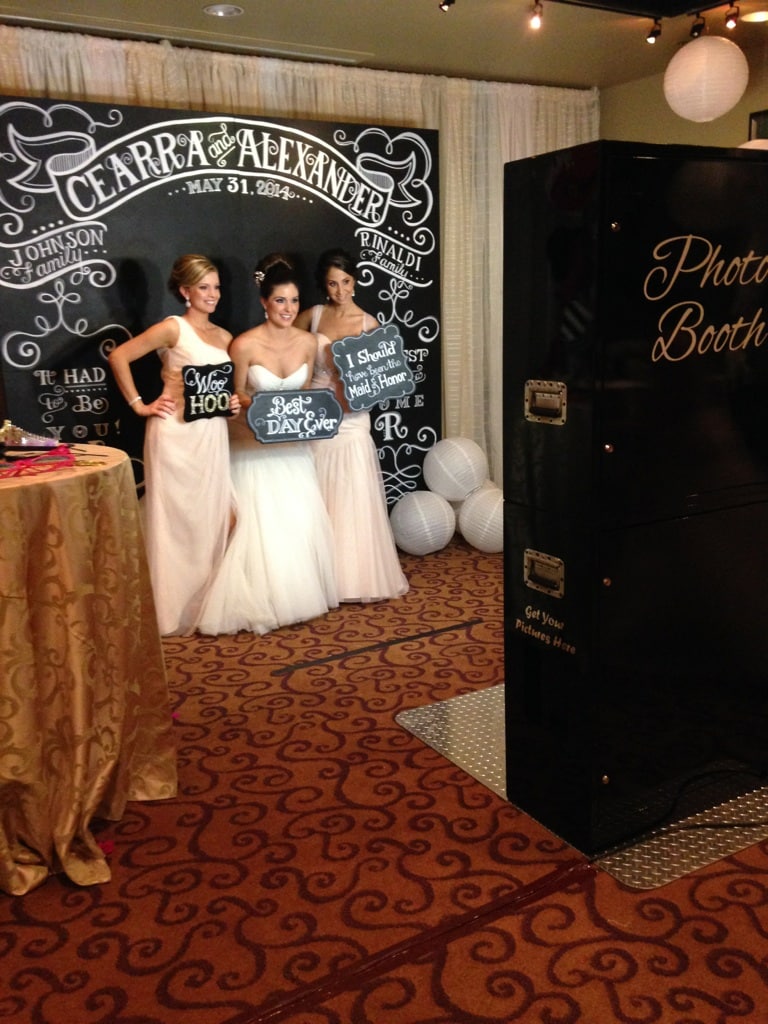 2. Utilize Your Venue
Sometimes the best party backdrop is, well…your party!
If you're lucky enough to be hosting your event at a really breathtaking venue, you probably don't need a separate photo booth backdrop at all. Simply point the Open Air booth, Mirror Booth, or Digital booth at an eye-catching feature of the event space and let your pictures speak for themselves.
This is a beautiful way to celebrate a historic or unique venue. The Orlando Science Center's dinosaur room, the stunning lake shore at Paradise Cove, or gorgeous floor-to-ceiling bookcases all make for perfect, no-prep photo booth backdrops.
3. Use a Blank Wall
If there aren't any awesome views at your venue that can serve a photo backdrop, a simple blank wall is an easy option.
White walls are classic backdrop material, while brick or stone provides some texture that will make your selfies pop.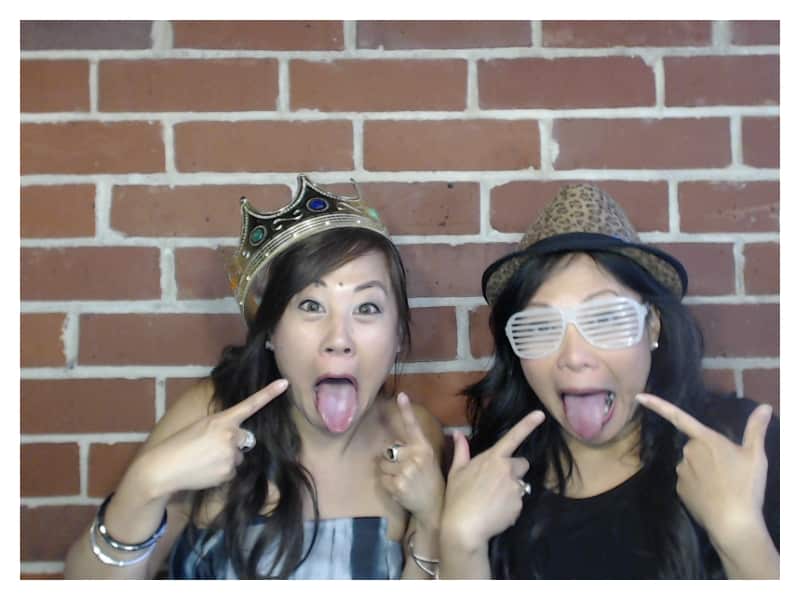 Such a simple background also allows our fun photo layouts and graphics to stand out in the printouts. If you've chosen our Digital or Mirror photo booth, a more minimal background might be best.
4. DIY It!
Because they're made of thin material (like a picnic tablecloth), vinyl backdrops won't last forever and don't have as professional of a look as a professional photo booth backdrop. But for casual events (like baby showers) and just need something simple and affordable to give an extra "oomph" to your pictures, DIY photo backdrops can be a fun option.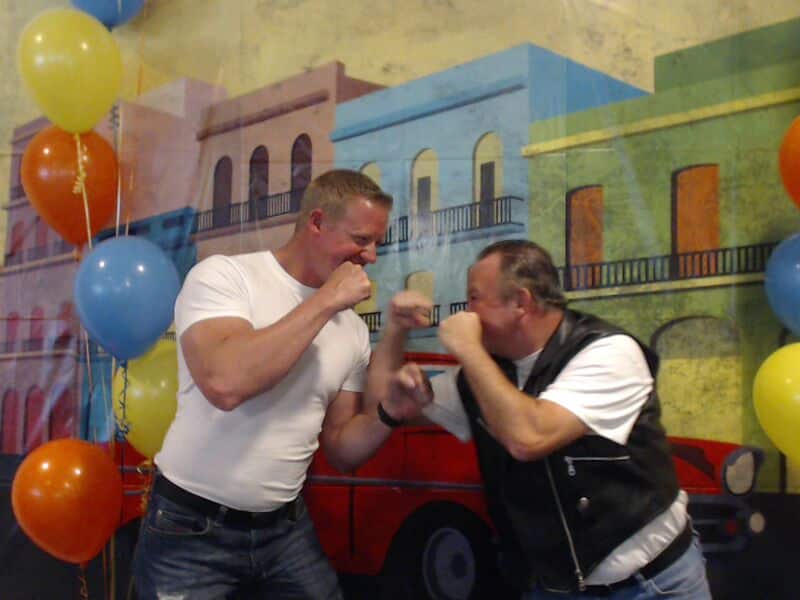 If you still want a professional look, search Etsy for photo booth backdrops and find one that fits your event's color palette or theme.
Backdrops on Etsy range from a few dollars to several thousand, so you're sure to find exactly what you need within your budget. (This one is only $28!)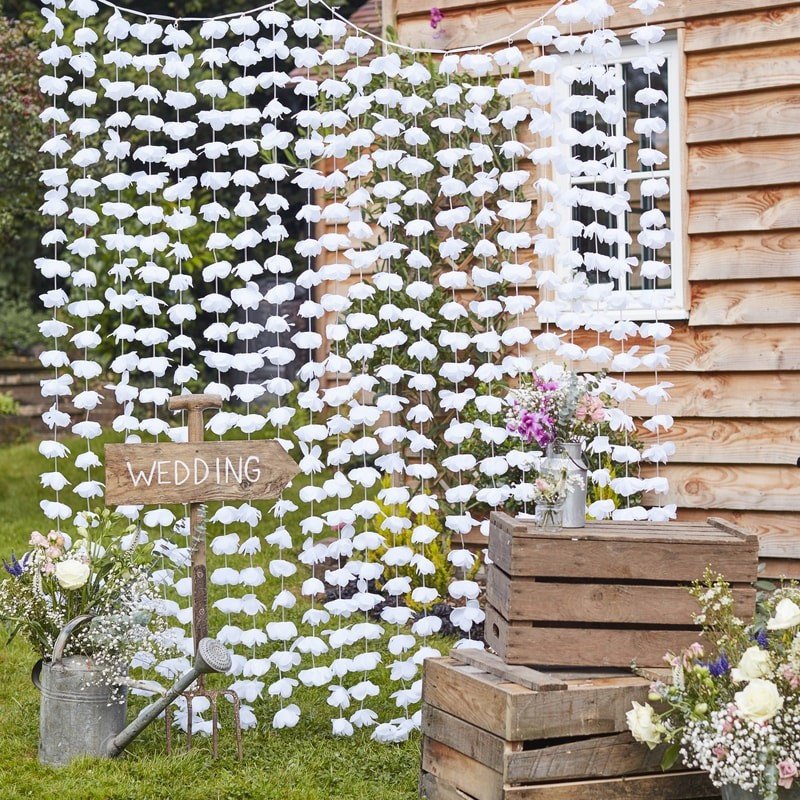 Or maybe you have a really cool prop that would make the perfect photo booth backdrop. Bring it to your event! Your guests will get a kick out of it.
Take a look at the photo booth setup we did for this Simpsons-themed wedding photo booth.
And, while it's probably best to steer clear of a DIY photo booth, there's nothing wrong with making your own photo booth backdrop. You'd be surprised how far some crepe paper and ribbons can get you!
The internet is full of awesome, cheap, and downright gorgeous photo booth background tutorials that—if you have the skills—can transform your pictures and your venue. (This coffee filter one is gorgeous!)
5. Rent a Backdrop
If there's one thing to be said about the event planning industry, it's that you can rent anything. And photo booth backdrops are no exception!
If you're already working with a rental company, ask what their backdrop options are. Most companies have several photo booth backdrop selections designed to go behind a sweetheart table or to act as the background for wedding ceremonies.
Guess what? They're often the perfect size for a photo booth backdrop!
If DIY isn't really your thing, this is an easy way to boost the glam on your selfies. However, it will cost you extra, so keep that in mind.
ROCK Your Photo Booth!
Our photo booths already rock, but these photo booth backdrop ideas will take your experience over the top. And with Photobooth Rocks, you'll never have to worry about tracking down the right backdrop for your event, because we have a style for everyone.
Whether you're throwing an intimate rustic wedding or a full-on glamorous blowout, no party is complete without a photo booth! We've been in the event industry for the last decade and we've worked just about every kind of party in just about every venue Orlando has to offer.
Ready to get started with your event? So are we! We can't wait to meet you!