For Fun Couples Only
You don't want your wedding to be like anyone else's...that's why you rented a photo booth! But are you ready for the ultimate cool frosting on top of the awesome photo booth cupcake? Today is your lucky day!
We have free photo booth printables for your wedding, no matter what you need them for. Simply download, print, and frame a sign (or two!) of your choice and BOOM! One less thing to do before The Big Day.
Photo Booth Printables
Let your guests know about the photo booth right away, so no one misses their chance to take home an awesome wedding favor.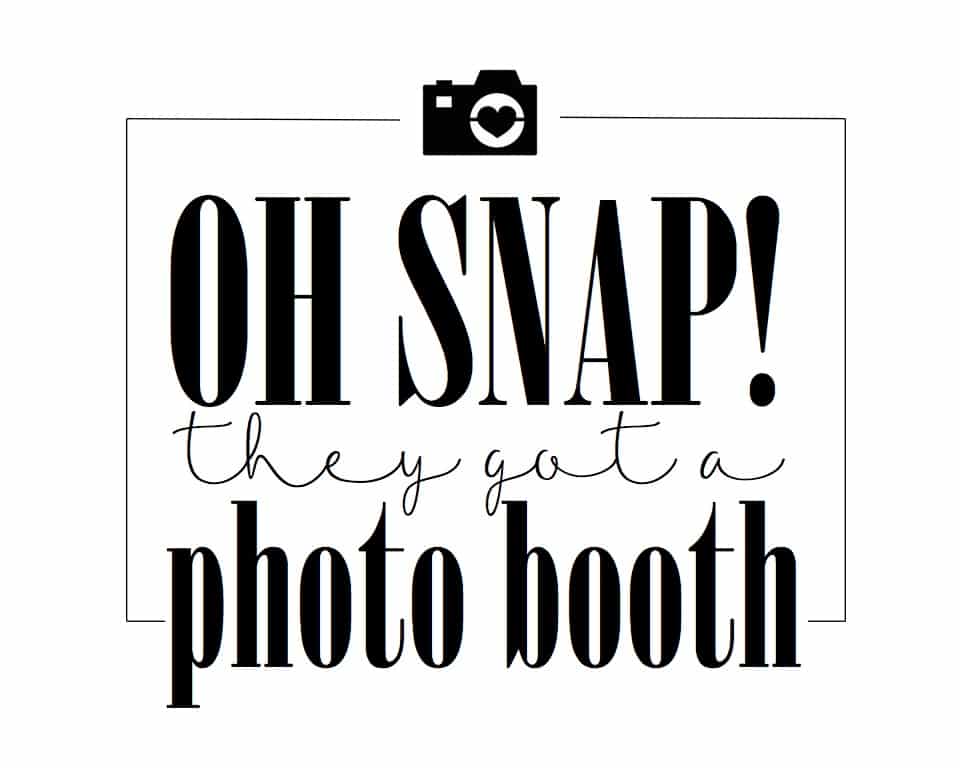 These cute directional signs will let everyone know where the real party is.
Plenty of props and some cute poses make a photo booth much more fun than your everyday selfies.
The youth at your wedding might not know what a photo booth is (for shame!) but "selfie station" is something that everyone will understand!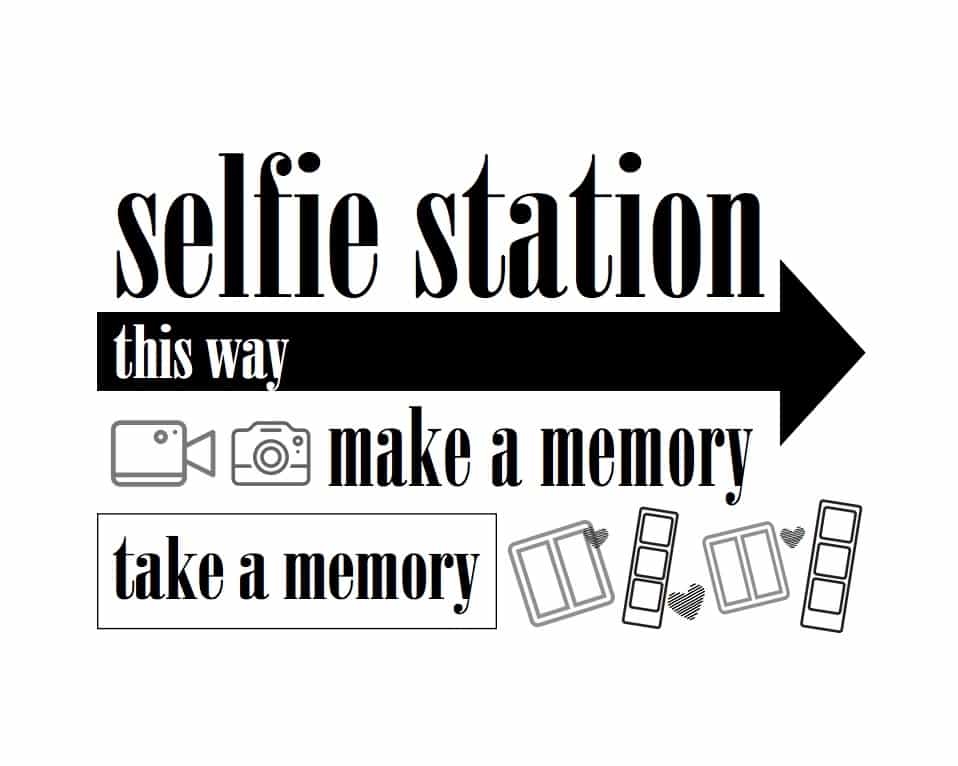 Wedding day hashtags are the newest thing. To make sure your wedding goes viral, let all your guests know what the official hashtag is.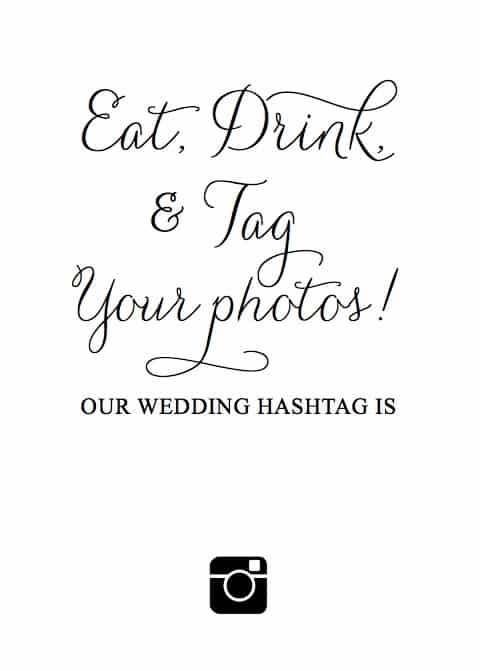 Conclusion
We know that we're not alone in thinking that photo booths are a ton of fun. Your guests are going to love finding out how the photo booth works and going home with a great wedding favor. (Want some cute printables to keep for yourselves? Click here!)
Best of all...they're free! Photo Booth Rocks knows that photo booths are never complete without all the accessories: props, concierge, scrapbooks, printables.... Details like that are what make us Orlando's favorite photo booth rental company.
Reserve your booth today and see what all the fuss is about!