There's only one word that can accurately describe Ashley and John's wedding at the Waldorf Astoria: DREAMY. From the stunning venue to the actual horse-drawn carriage, their entire day was like stepping into a fairy tale.
Ashley and John have been in love since high school and their wedding really reflected their love story. All of their friends and family members (even their teacher from back in the day!) came together to celebrate with them and it created such a magical atmosphere.
Ashley even rode up in a Cinderella-style carriage…complete with her Prince Charming!
And can we talk about this DRESS?!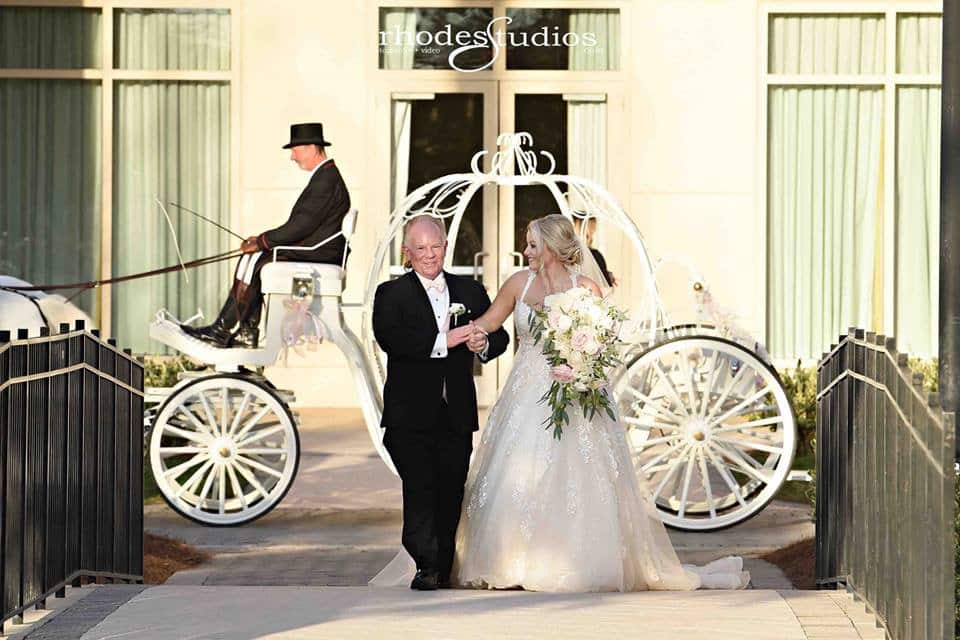 Seriously, this venue could not possibly have been prettier.
There's only one way to kick off a reception as magical as this one. You dance on a cloud, of course!
And of course, a photo booth makes every event more fun!
Congratulations, you two! Have fun spending your lives together!
Ashley and John's Vendors