So you want to throw an amazing office party that's not the same, sad bowling game or typical Happy Hour. Well, you've come to the right place. If there's one thing we know how to do here at Photobooth Rocks, it's throw a party!
Office parties can relax and motivate your employees, giving them extra energy to come back into work with a renewed enthusiasm for your company. They can also act as team building exercises that people actually look forward to.
But to get these benefits, your party has to be relaxing, motivating, and fun. The following office party ideas will help you plan an epic office party.
Contests
If your office is full of competitive people, you'll love these ideas!
Contests and competitions give employees a chance to bring their all and strive to be the best…all the qualities that you want them to bring into work everyday. These office contest ideas range from the kinda-serious to the super silly, so there's something for everyone.
For the winners, you don't have to give away a car or an all-expense trip. Grand prizes can include gift cards, event tickets, or even an extra day of vacation time.
1. Award Ceremony
Dunder Mifflin had the "Dundies"; you can have your own award ceremony. Give out certificates for "Funniest Employee," "Best Customer Service," "Fastest Email Replier," or whatever accolades you can think of. (Note: Try to give every employee a special distinction so that everyone feels appreciated.)
2. Olympic Games
With Olympic events happening every two years, you'll have plenty of time to plan out the events and get your hands on some medals. Further the "global" theme with a multicultural potluck so your employees can eat around the world.
3. Talent Show
If your staff has some skills, let them show it off with a talent show. Singing, dancing, playing an instrument, (office safe) comedy acts…anything goes! Don't forget to have a prize ready for the winner.
4. Scavenger Hunt
Scavenger hunts are pretty easy to setup, especially if your party is held in your office. If you have a large staff, split them up into teams.
5. Sports
Our team LOVES playing Whirlyball (we do it every year!) but you can sub in any sport you like. It can be as classic as softball or as crazy as Zorbing or an inflatable obstacle course. (But seriously…try Whirlyball!)
6. Escape Room
No matter where you're located, there's a pretty good chance that there's an escape room close by. If you have a small office, everyone can compete against the clock as you work together as a team. (Hey, team building exercise!)
7. Topgolf
Forget bowling, Topgolf is Orlando's new favorite game! And it's something that even non-golfers can enjoy. Include food, drinks, and friendly competition and you've got yourself one swinging office party.
Fun & Games
Competition not your thing? You can still play games and have fun in a more leisurely way.
If you or your employees think of challenges as more like stressors, go big with the following office party ideas. Whether you want something small and casual, something big, or something in-between, you're sure to find the perfect party here.
8. Retro Game Night
Sorry! Guess Who has a Monopoly on this Battleship? It's your office! No one can resist a night of feeling like a kid again. Set up a series of classic board and video games and let your staff play to their hearts' content.
9. Casino Night
Maybe you can't afford to send everyone to Vegas or Monte Carlo, but you can bring Vegas to them. Casino nights are a great way for your staff to play craps, blackjack, or roulette without having to risk a single dollar.
10. Slumber Party
Have you ever wanted to roll out of bed in the morning and just go to work in your comfy pj's? Now you can. Play movies, serve popcorn out of a real machine, and have everyone come in their coziest pj's and slippers. This would be fun as a daytime party, too.
11. Karaoke
Hire a DJ to set up in a common area so staff can do some karaoke! This could be its own theme or a complement to just about any party.
Holidays
With everyone getting into a festive mood, holidays are the go-to reason for brainstorming office party ideas. But you don't have to do the same old parties you've always had.
These office holiday party ideas will breathe new life into your party planning.
12. Easter Egg Scavenger Hunt
This is one idea I did for my own staff and they loved it (and it didn't cost much, either). Hide Easter eggs in the office with clues and surprises  throughout the office. Winner gets a gift certificate to a restaurant or other moderately priced jackpot.
13. Halloween Costume Contest
Everyone will already be coming in costume, so take it up a notch with a little contest. Give out prizes for "Scariest Costume," "Funniest Costume," "Best Group Costume," and more.
14. Thanksgiving Feast
Stuck between Halloween and Christmas, everyone forgets about Thanksgiving. If you want to go big, have it catered by a local restaurant, but if you have a smaller office, do it potluck style. Have everyone write down what they're thankful for and post it up in a public spot.
15. Christmas Decorating Contest
Have your employees decorate their offices, cubicles, or desks for the office Christmas party and have a contest to award prizes. Make Decision Day extra fun by encouraging each department to bring in cookies and other holiday treats to nosh on throughout the day.
16. Christmas in July
If everyone goes all-out for Christmas, do an encore in July! Florida's hot and humid weather can leave most people longing for a White Christmas. Out-of-office options can include ICEBAR or Frosty's Christmastime Lounge.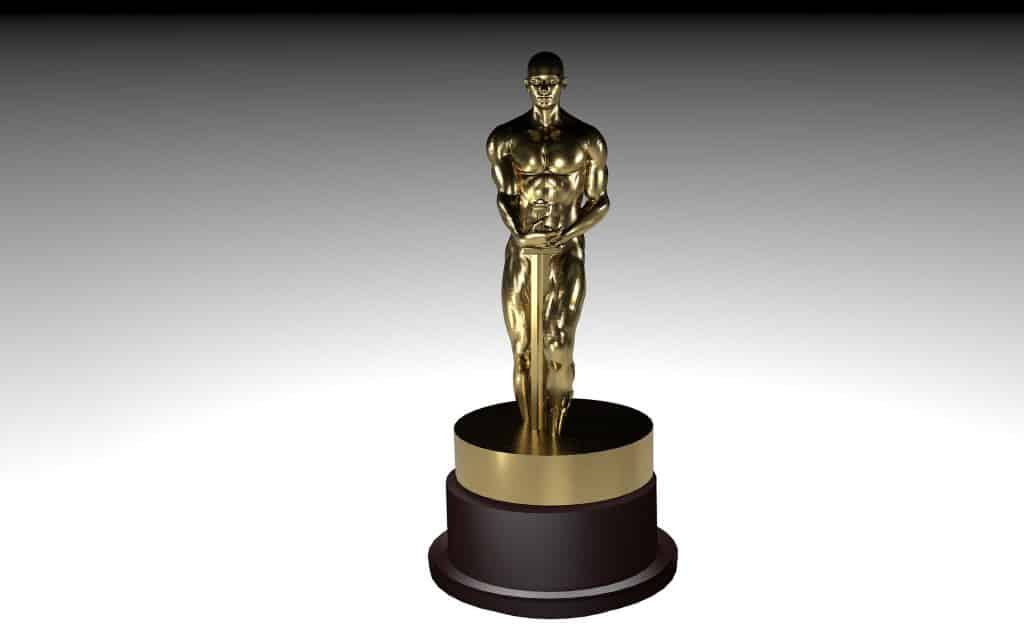 Misc. Office Party Ideas
The following ideas don't really fit into the above categories, but we just can't leave them out.
17. Oscar Party
Whether you watch the Academy Awards every year or not, Oscar parties are a blast! They give everyone the chance to dress up in their finest and feel like a star. If you want to go big, roll out a red carpet and hire a photographer to snap photos of everyone as they arrive.
18. Massages
Honestly, who doesn't love a massage? Hire a massage therapist to do chair massages throughout an event or throughout the workday. A relaxed employee is a productive employee.
19. Vision Board Night
Every December, my team gets together to do our vision board for the next year. It has nothing to do with work, but allows everyone to verbalize their hopes and dreams for the future. Knowing what your employees goals are also helps managers figure out what motivates everyone. #WinWin
20. Fundraiser
Christmas doesn't have to be the only season for giving. Pick a favorite, non-controversial cause (or have your employees vote on it) and organize a fundraiser or supply drive to give back to the community.
Party Planning Ideas
The above ideas are all great, but if you want to bring your company party up a notch (or want to come up with a fun idea beyond these), here's how to do it.
Pick a Theme
Having a cohesive theme to plan around not only makes a party more epic, it makes the planning process a lot easier. Have food and decor that go with the theme (Pinterest is a great resource) and ask your employees to come in costume, if applicable.
Rent a Photo Booth
Honestly, we think this one makes for a pretty good office party all on its own, but photo booths add an extra festive dimension to any of the above party ideas. Seriously, just imagine an Oscar party with everyone walking up the red carpet in their finest and posing behind the velvet rope.
Open Bar
Nothing says "best party ever" like an open bar. Hire some bartenders to mix and/or serve drinks for those employees who don't know how to make a Moscow mule.
Babysitting Service
Finding a babysitter for the kids might keep a lot of employees from being able to attend; hiring a babysitting service to take care of the little ones makes it a party for everyone. Just make sure the festivities start at a reasonable hour, so the kids aren't up too much past bedtime.
Giveaways
We see it in action all the time: people love free stuff! Whether you give away company-branded swag or those cool photo strips, your employees will always remember how awesome that party was.
Conclusion
This list of awesome office party ideas will ROCK your office and improve morale.
By starting off with a creative theme and incorporating fun details (like a photo booth or karaoke machine), you're sure to throw an epic office party that will have your team talking for months to come.
If you're in the Orlando area and want to rent an awesome photo booth with all the extras (like velvet ropes, neon signs, themed props, and more) contact us.